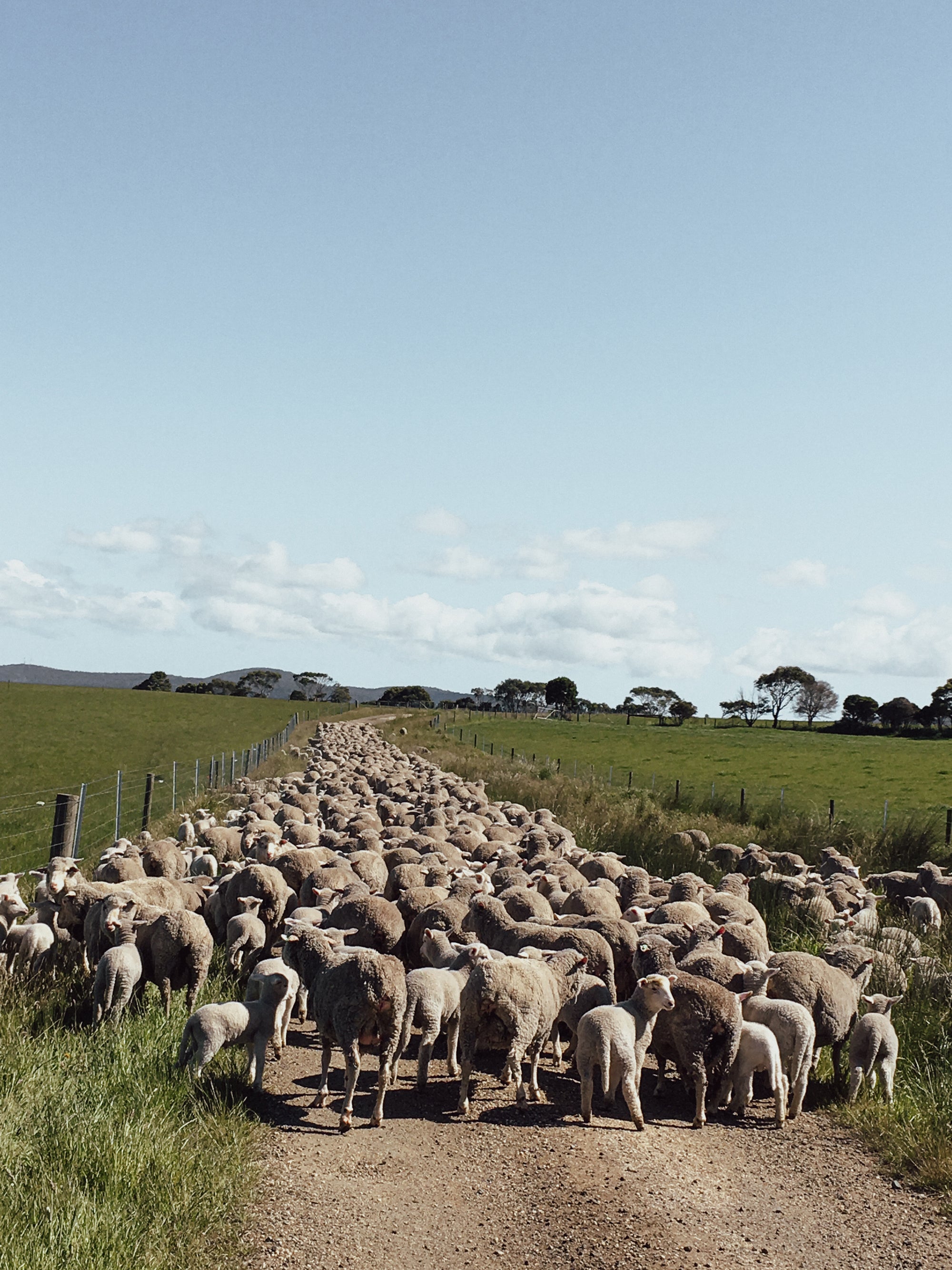 Cooper's Cormo wool: The epitome of homegrown
Fine, supersoft, and super special, Cormo wool first came on the scene in 1959, when the first Cormo lambs were born on Ian Downie's property, located near Bothwell. The remarkable Cormo wool used for this throw was grown in nearby Rowella by Mandy and Carl Cooper. "Cooper's Cormo", as we affectionately call it, is the epitome of homegrown. The Coopers tend their Cormo sheep on Wilmore's Bluff farm, which boasts picturesque Tasmanian sunsets that span 500 acres along the Tamar Valley River. This idyllic setting marks the inception of our buttery soft throws.
FAQ
Where are your products made?

We make everything right here at our mill in Launceston, Tasmania. From weaving, right through to cutting and finishing, our products don't leave the mill until they're on their way to you.
Get in touch

Have further questions? Don't hesitate to get in contact with us by filling in the form here.