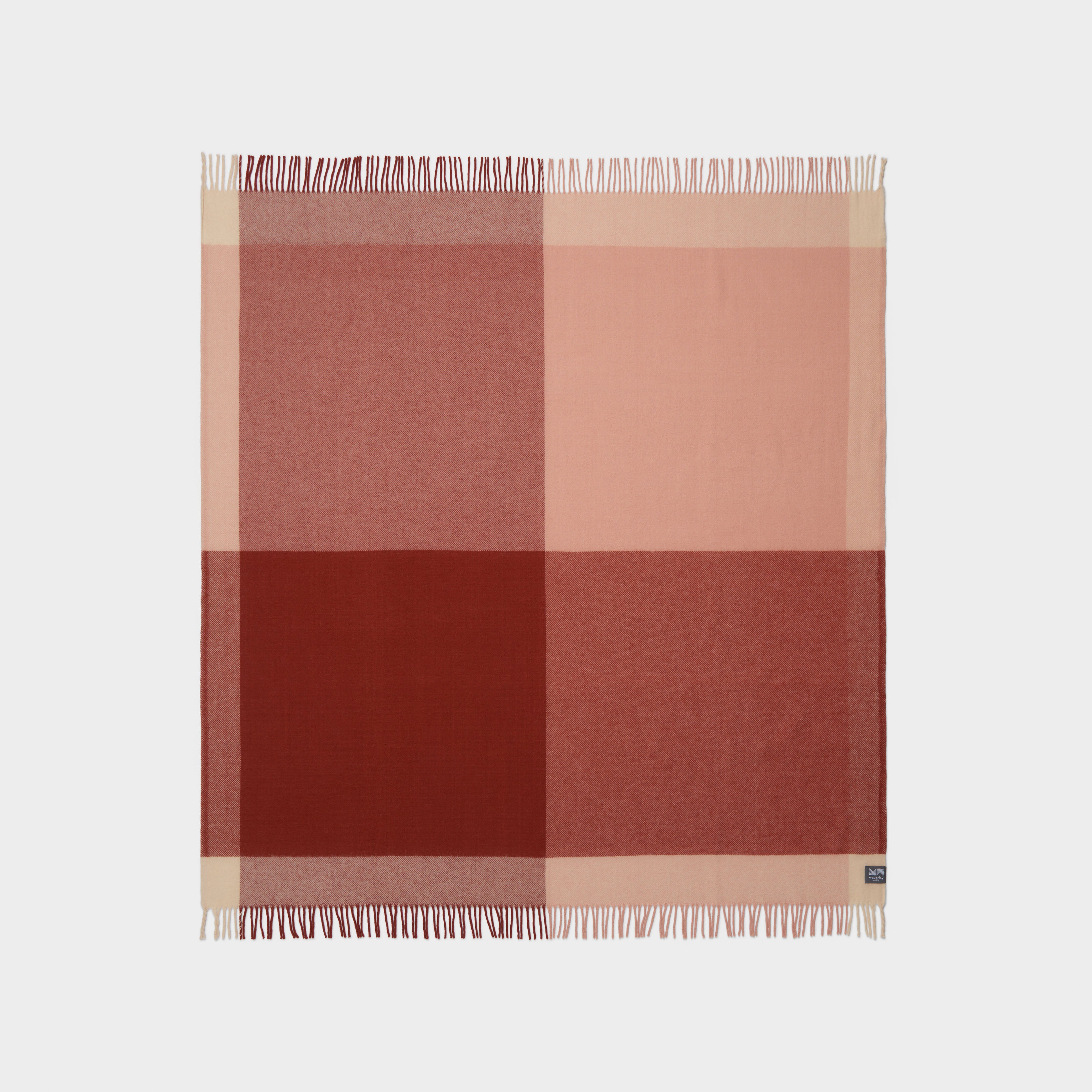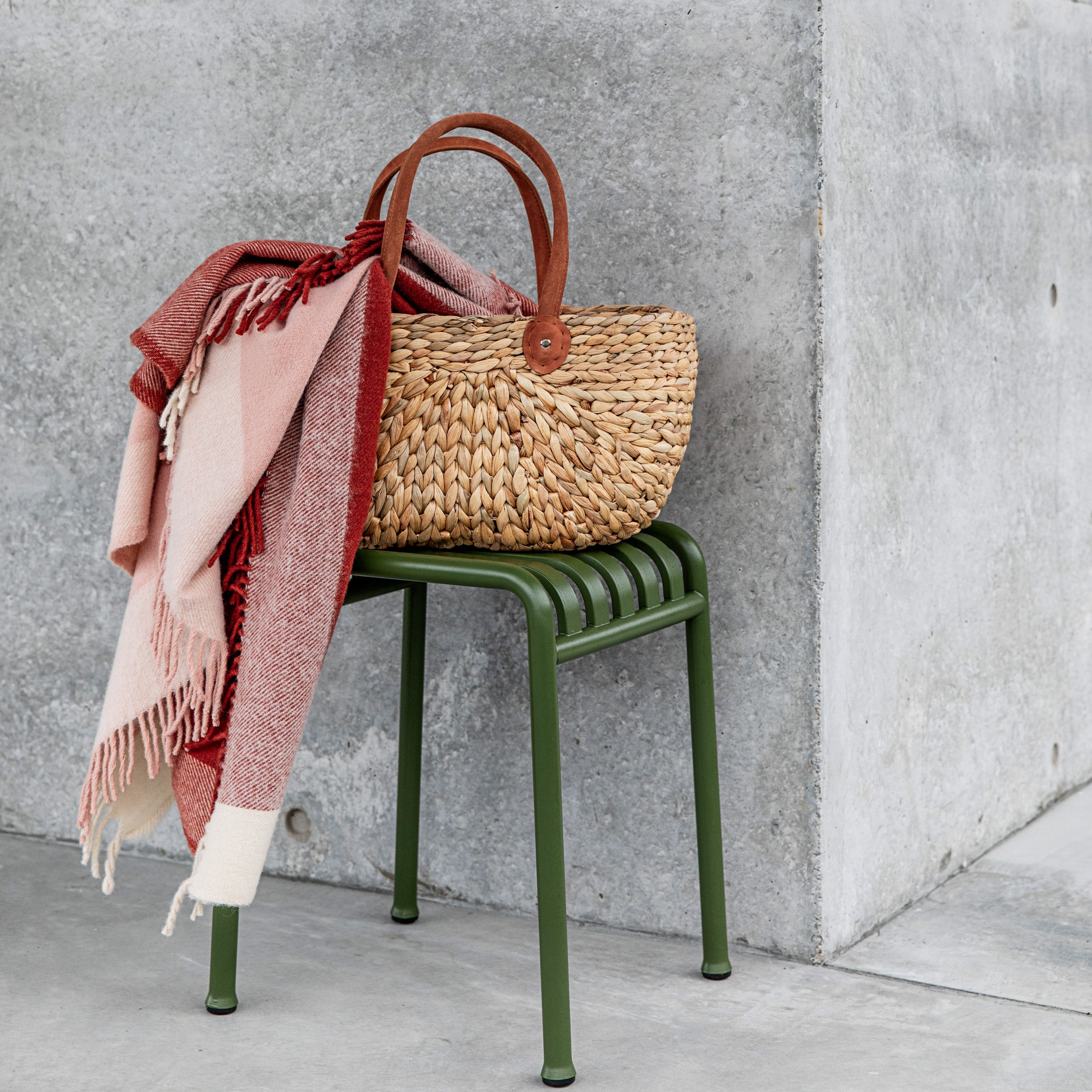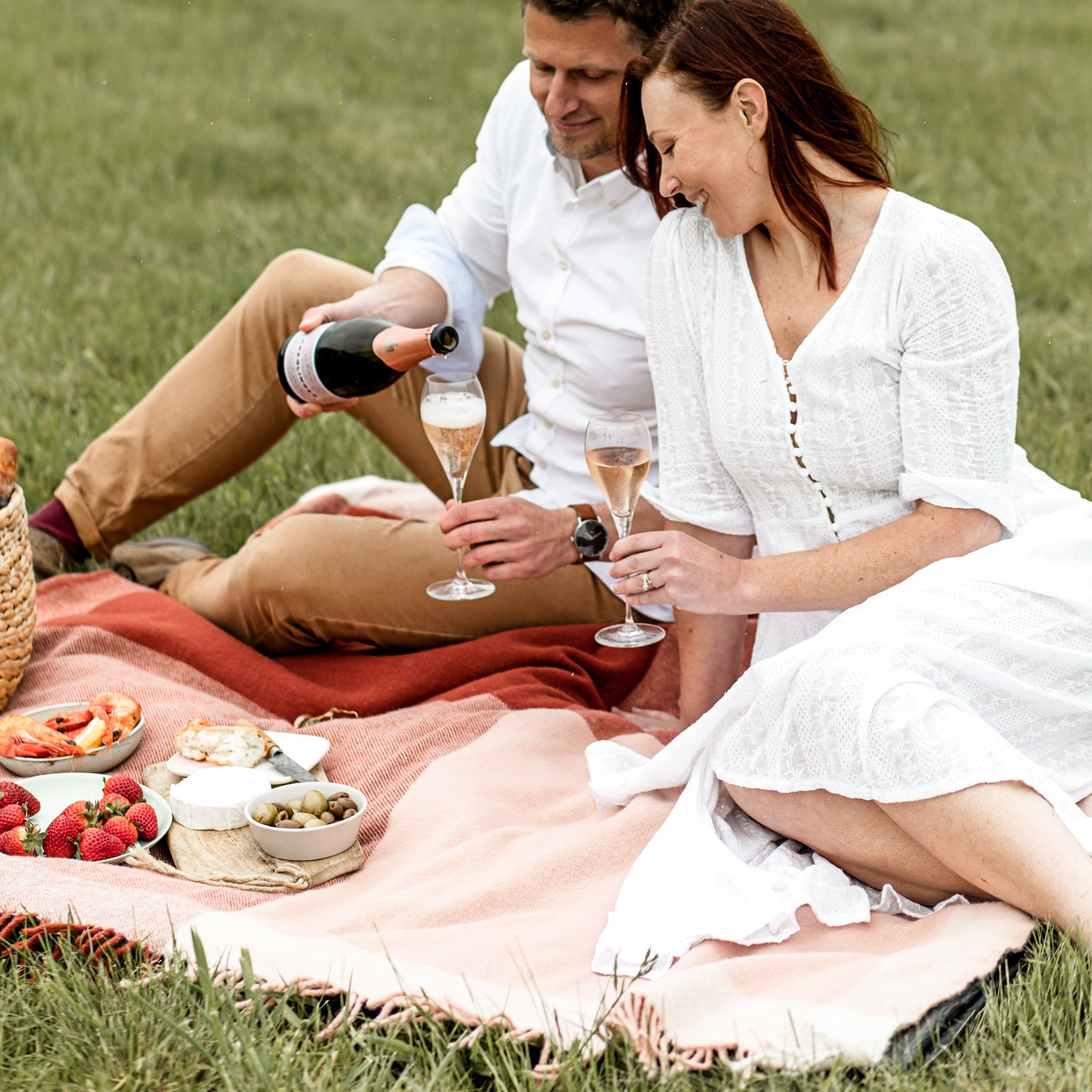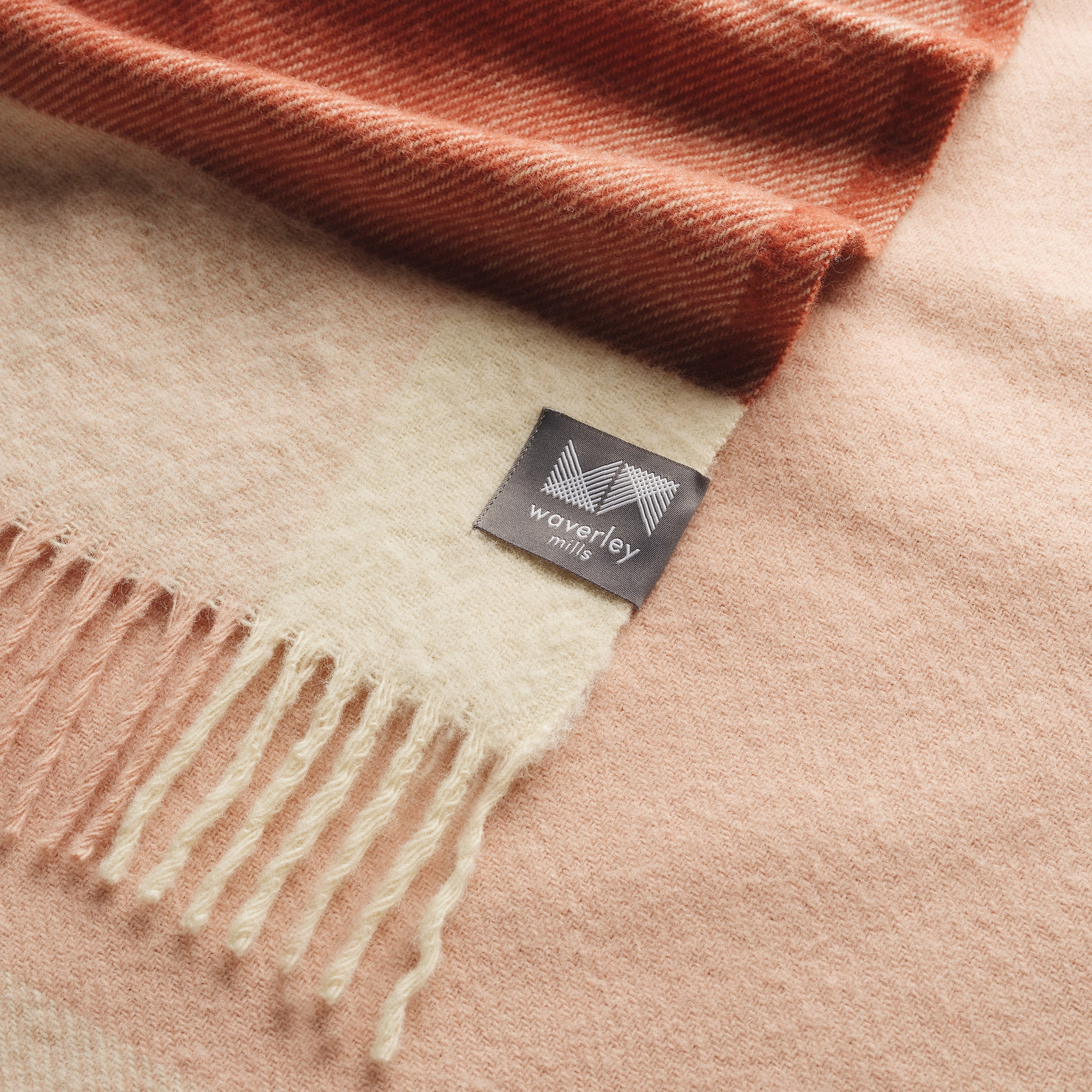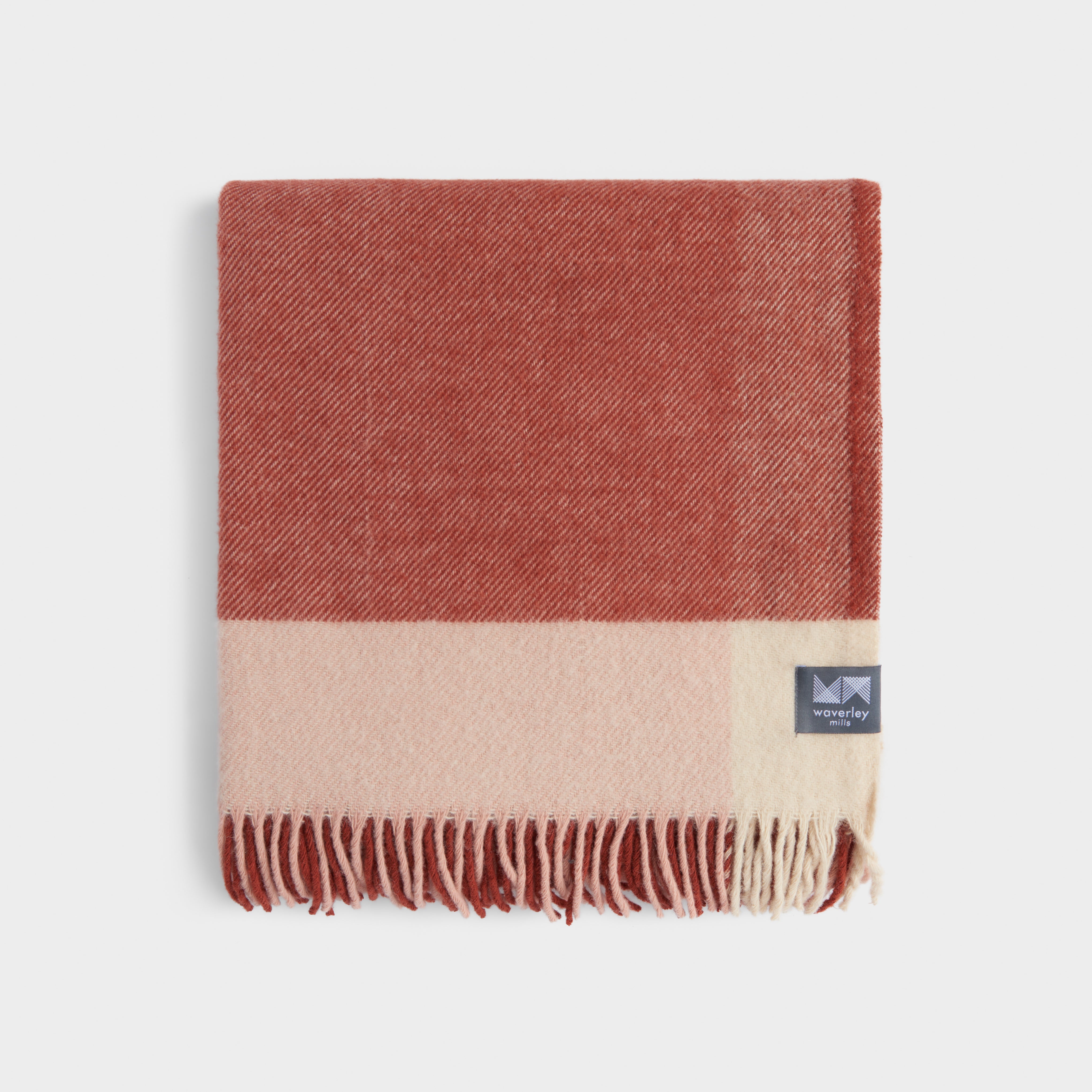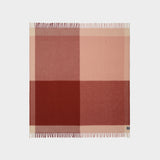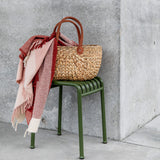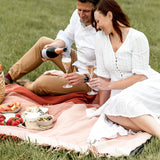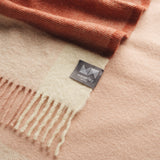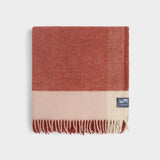 Graze Picnic Rug in Natural, Cameo Rose & Chutney
Description

Soft yet eye-catching at the same time, this picnic rug features lovely earth tones and a bold, large-scale check pattern. A chunky twill weave and fringe edge add some delicious texture. Made with 100% Australian Merino wool, this durable piece is perfect for spreading out on the beach, at a park or wherever your adventures take you.


Graze Picnic Rug in Natural, Cameo Rose & Chutney
100% Australian Merino Wool
29 Micron Merino Wool
Weave: Twill
Edge: Fringe
Size: 150 x 170 cm
Approximate weight: 800grams
Proudly designed and made in Tasmania, Australia

ABOUT THE RETREAT COLLECTION

Developed in collaboration with Australian design duo bernabeifreeman, Retreat invites you to unwind, relax and find tranquillity. The collection marries a range of beautiful on-trend colours with timeless designs inspired by the spaces and places that fill your cup, from the city to the country to the breathtaking outdoor scenery of Australia.

WHAT'S SO SPECIAL ABOUT MERINO WOOL?

Merino wool comes from the fleece of Merino sheep, and it boasts some amazing properties. It is soft yet durable, fire resistant, temperature regulating, moisture wicking and odour resistant.

A BIT ABOUT MICRONS

The smaller the micron count, the finer the wool fibre will be. Wool typically falls in a range of 18–40 microns. Our picnic rugs are made with robust 29 micron Merino wool, making them incredibly durable for use both indoors and outdoors.

Due to the nature of our products there may be some slight variation in sizing. 

Easy Care

Our picnic, travel, 29-micron wool blankets and recycle range products are designed to withstand a bit of rough and tumble however, we still recommend laundering your product with care. 

Airing outside or in a steamy bathroom is the easiest way of refreshing your product. 

For any spills or mishaps, we recommend spot cleaning. You can find more details here.

You may choose to dry clean and if so, we recommend discussing the care instructions with your chosen drycleaner before leaving your product.

We do not recommend machine washing your product, even if your machine has a delicate or hand wash cycle. 
Free shipping on orders over $149
Graze Picnic Rug in Natural, Cameo Rose & Chutney
FAQ
How soft is your merino wool?

Wool is measured with microns, typically ranging from 18-40, where the smaller the number, the finer the wool. We use a robust but soft 29-micron wool for our blankets and travel throws, to ensure they have a long life keeping you warm.
Will wool pill?

Pilling is a natural part of the lifecycle of wool. Abrasion and friction are the most likely causes of pilling, but may be unavoidable over the life cycle of your natural fibre product.

The good news is that pilling is easily remedied. Simply remove the pills carefully, by hand or with a comb, for a good as new appearance.
Where are your products made?

We make everything right here at our mill in Launceston, Tasmania. From weaving, right through to cutting and finishing, our products don't leave the mill until they're on their way to you.
Get in touch

Have further questions? Don't hesitate to get in contact with us by filling in the form here.