​Introducing our new recycled wool collection – an ode to our wild, rugged, and pristine Tasmanian home, and the culmination of our Australian-first in textile recycling. This is a story of nature and innovation in all its glory.
​Uniting design and sustainability, this limited-edition collection encapsulates a new generation in conscious, everyday luxury for the home. Made from 100 per cent all-natural Australian wool, the Tasmanian Wilderness Collection throws are a premium blend of new, ethically sourced wool and recycled wool, from offcuts and unused fibres that would traditionally end up in landfill.
​Wonderfully soft, warm and made to last a lifetime, each recycled throw is spun, dyed, woven and hand-finished in our nearly 150-year-old Launceston mill.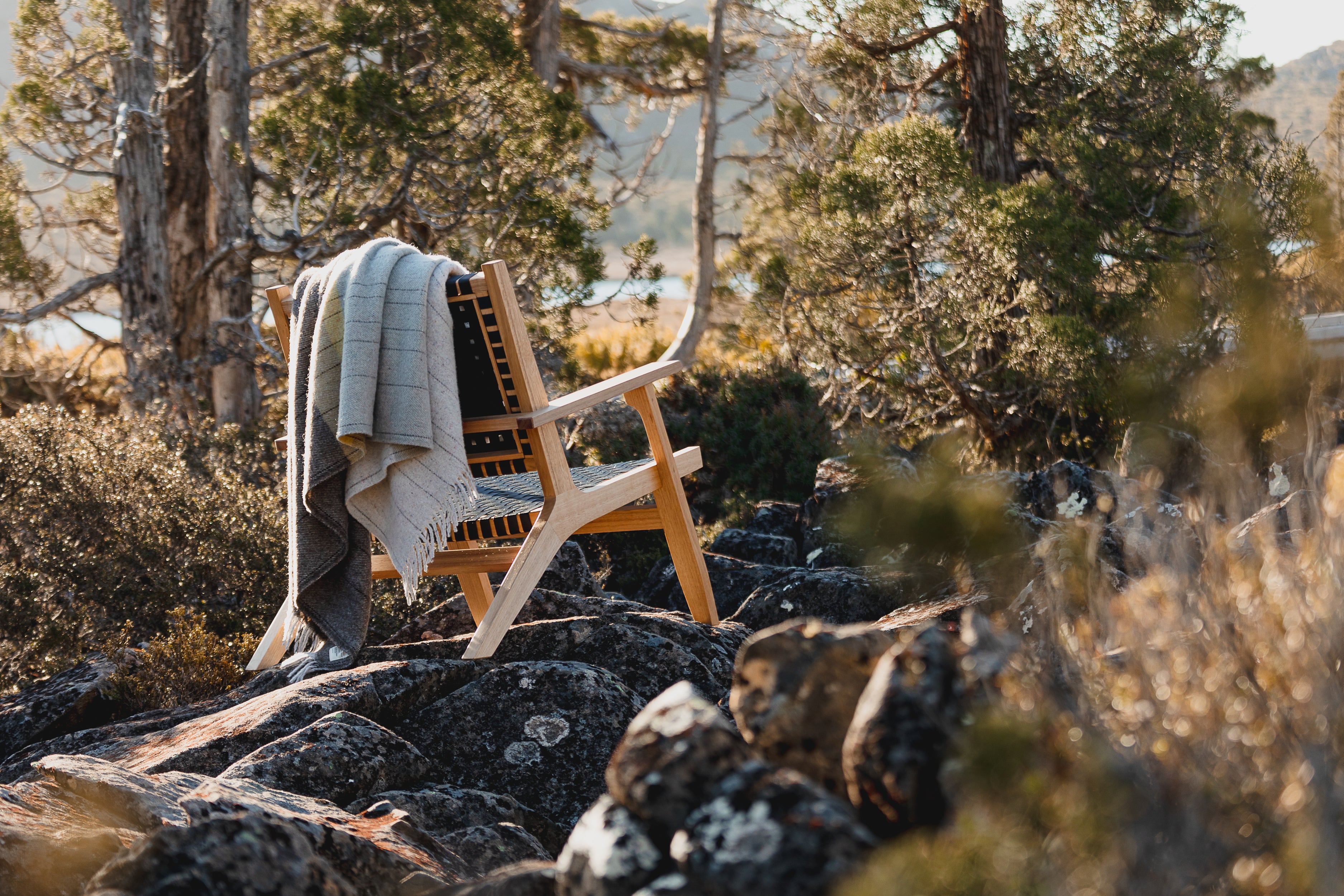 ​Inspired By The Tasmanian Landscape
Our Head Designers, Rina and Kelly of bernabeifreeman, have envisioned a new recycled collection that speaks directly to our sense of place and our sustainable values. The pair have always stood for creating products that connect with people through storytelling, helping give this collection an even deeper meaning. The collection is something unique, something quite special – to be treasured, much like the Tasmanian wilderness.
As the name suggests, this collection represents the unwavering beauty of Tasmania– namely the Bay of Fires, the Tarkine Forest and Cradle Mountain – some of the most remarkable and picturesque environs in the world.
These landscapes have been interpreted through pattern and colour, cleverly utilising the warp and weft weaving process. The designs have an organic linear pattern of vertical lines, overlayed with 'landscapes' of neutral and desaturated colour from the differing terrains.
Outdoor Tasmanian Oak Chair - finished in organic Osmo Oil by Rex Heathcote on loan from Design Tasmania.
"We wanted to design a range that captures Tasmania's rare and beautiful landscapes. It's highly crafted, individual and sustainable; bringing a little bit of nature and the Tasmanian landscape into the home."
— bernabeifreeman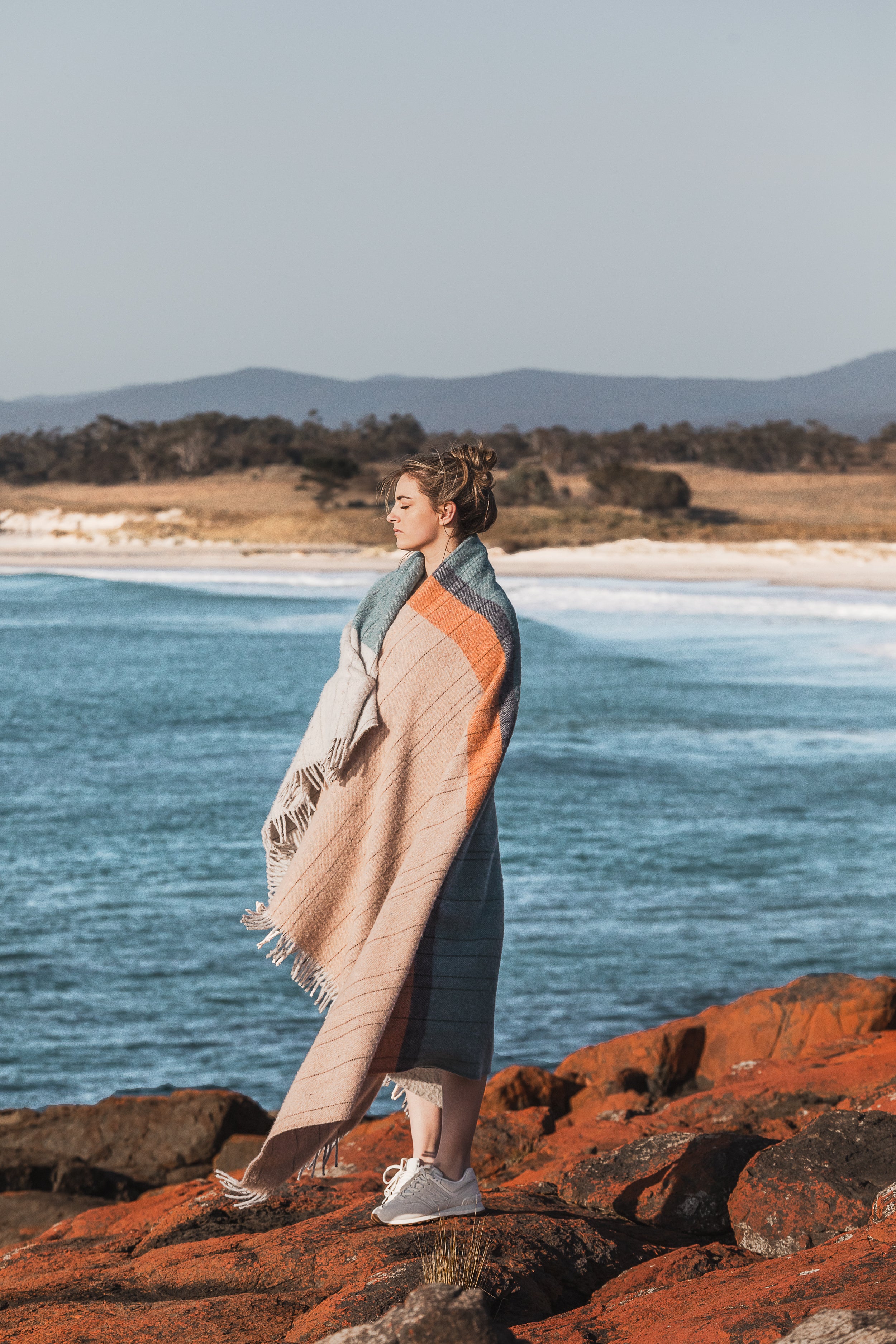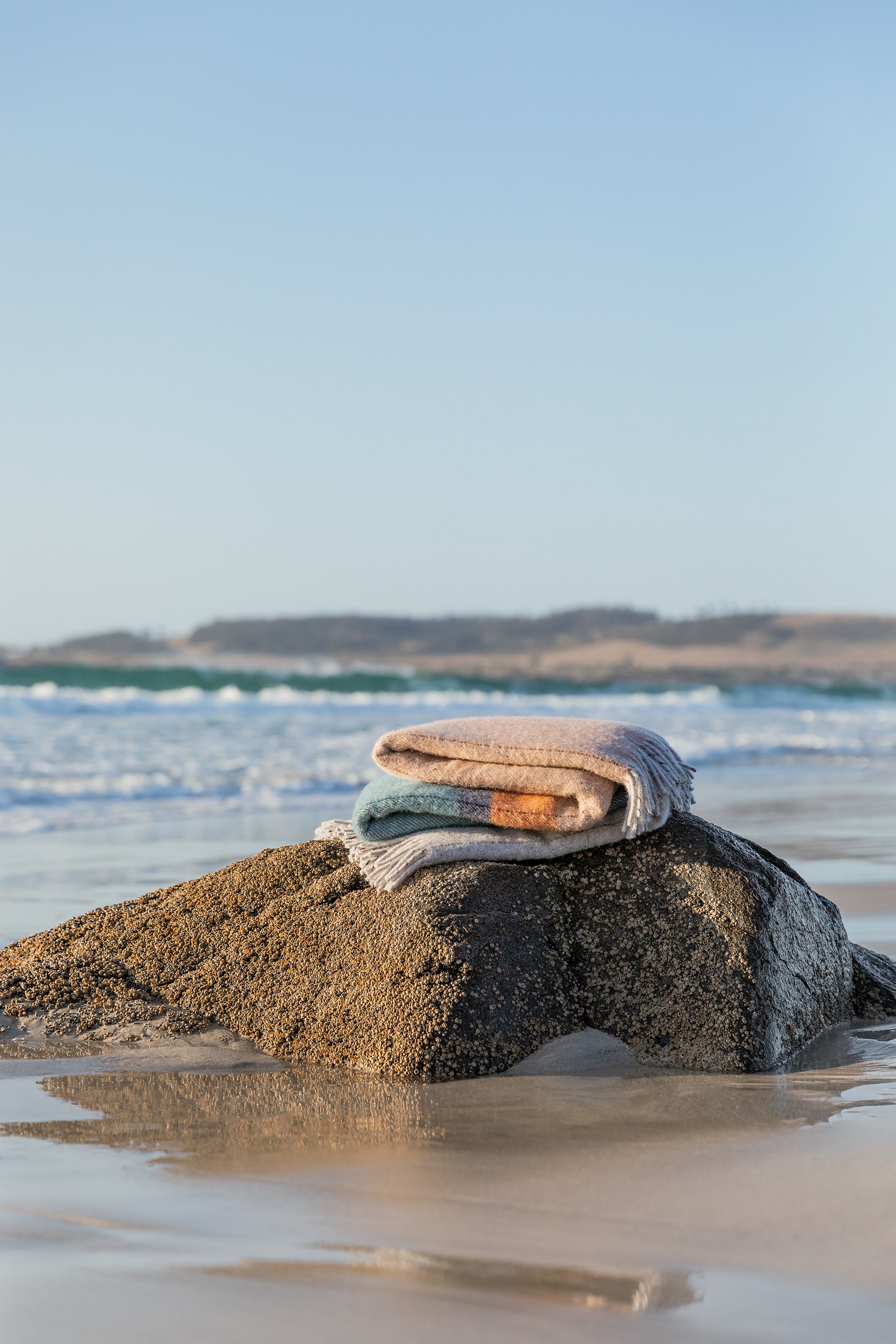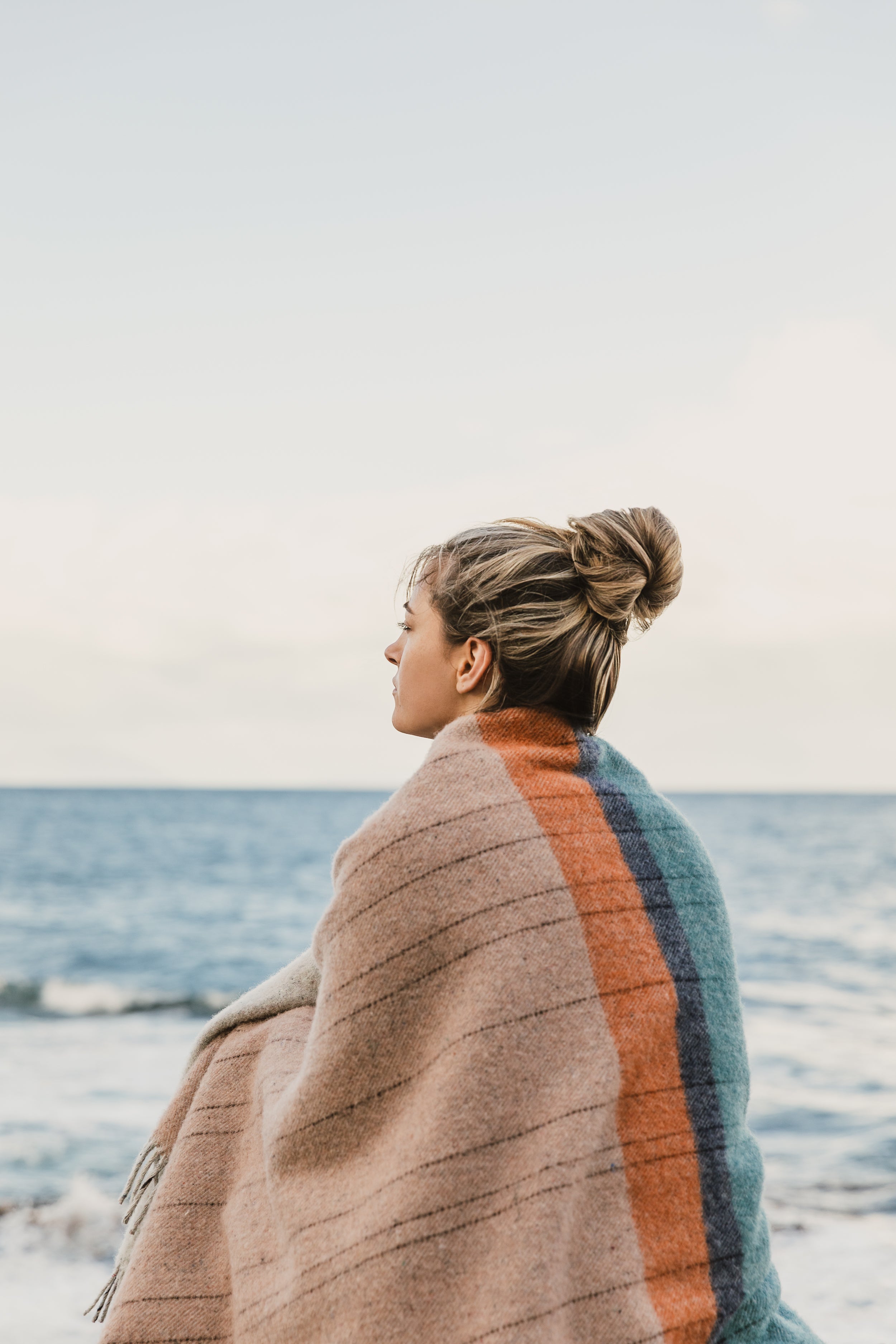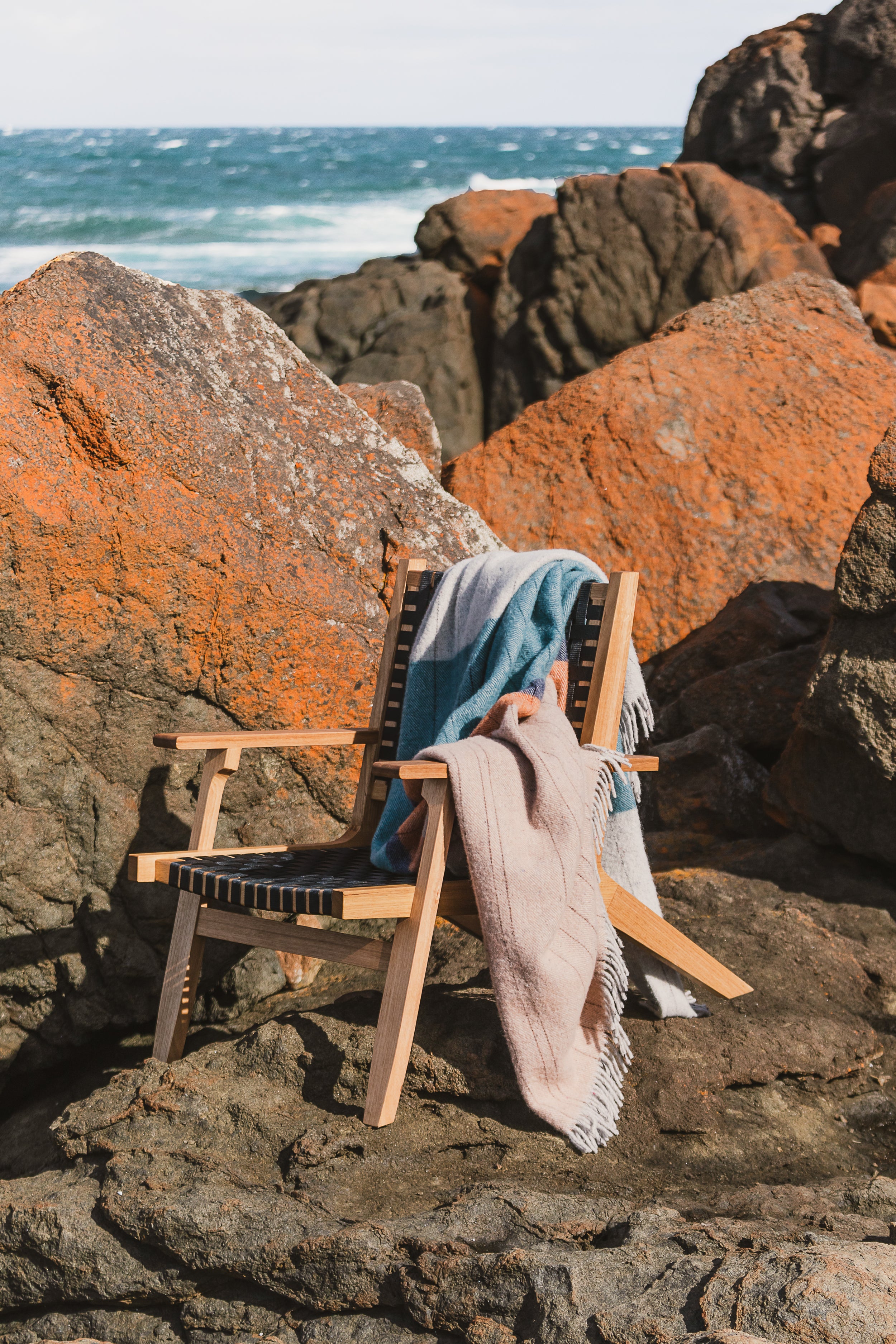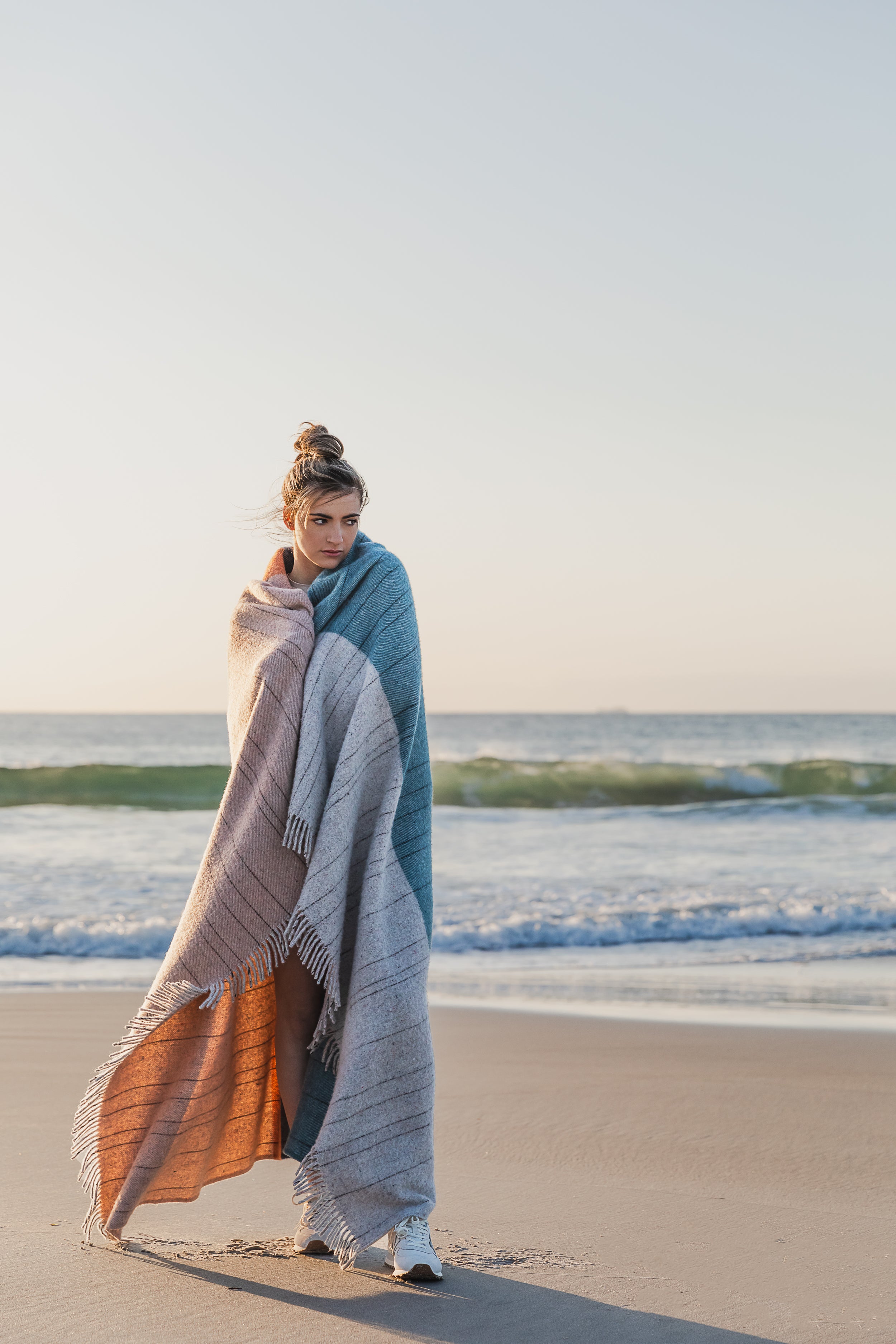 Bay of Fires
Prepare to be transported to Tasmania's breathtaking northeast coast, where crystal blue waters lap white sandy beaches and striking orange lichen-covered granite boulders. The Bay of Fires inspired design is perfectly warming for brisk evenings outdoors – be that seaside or poolside.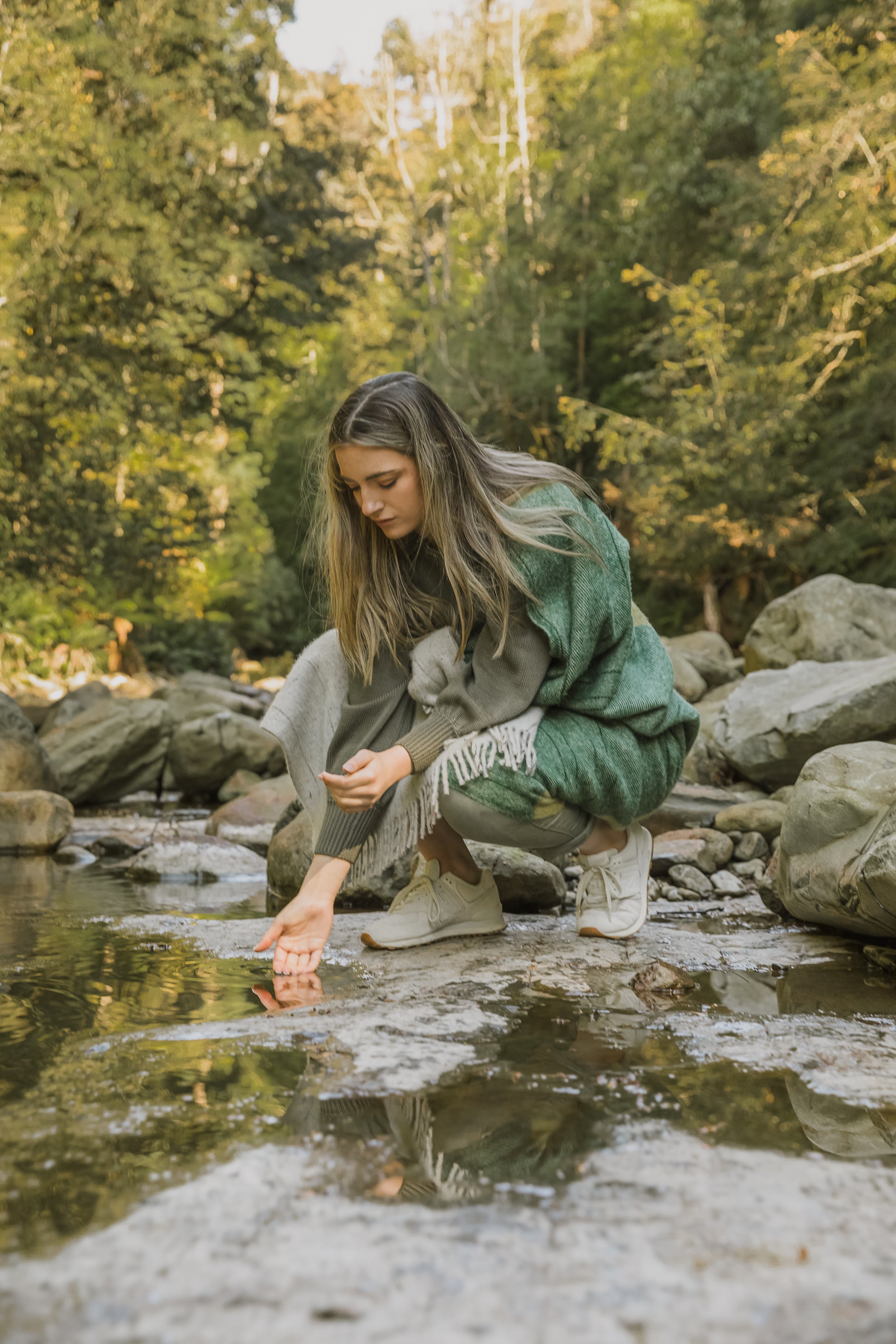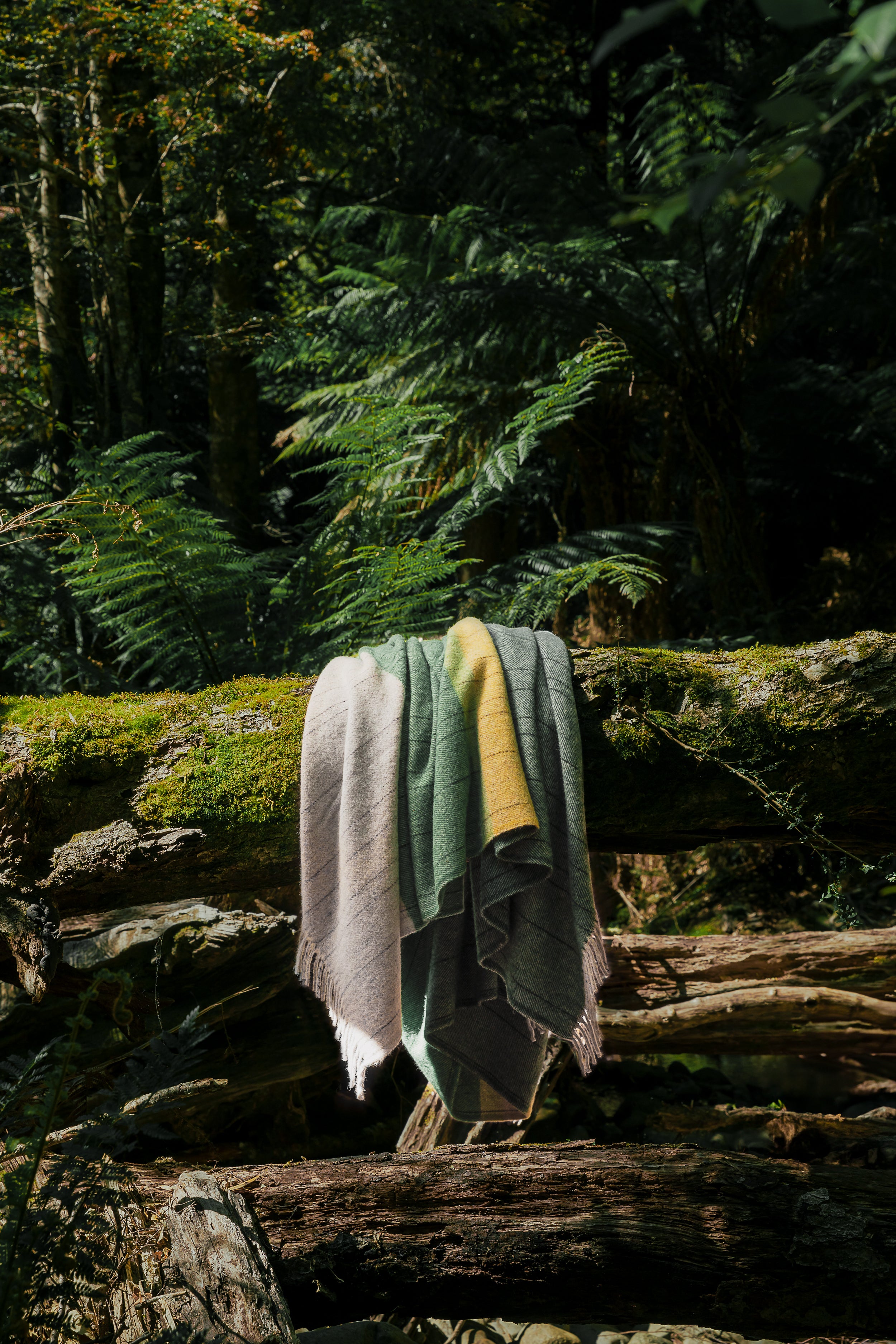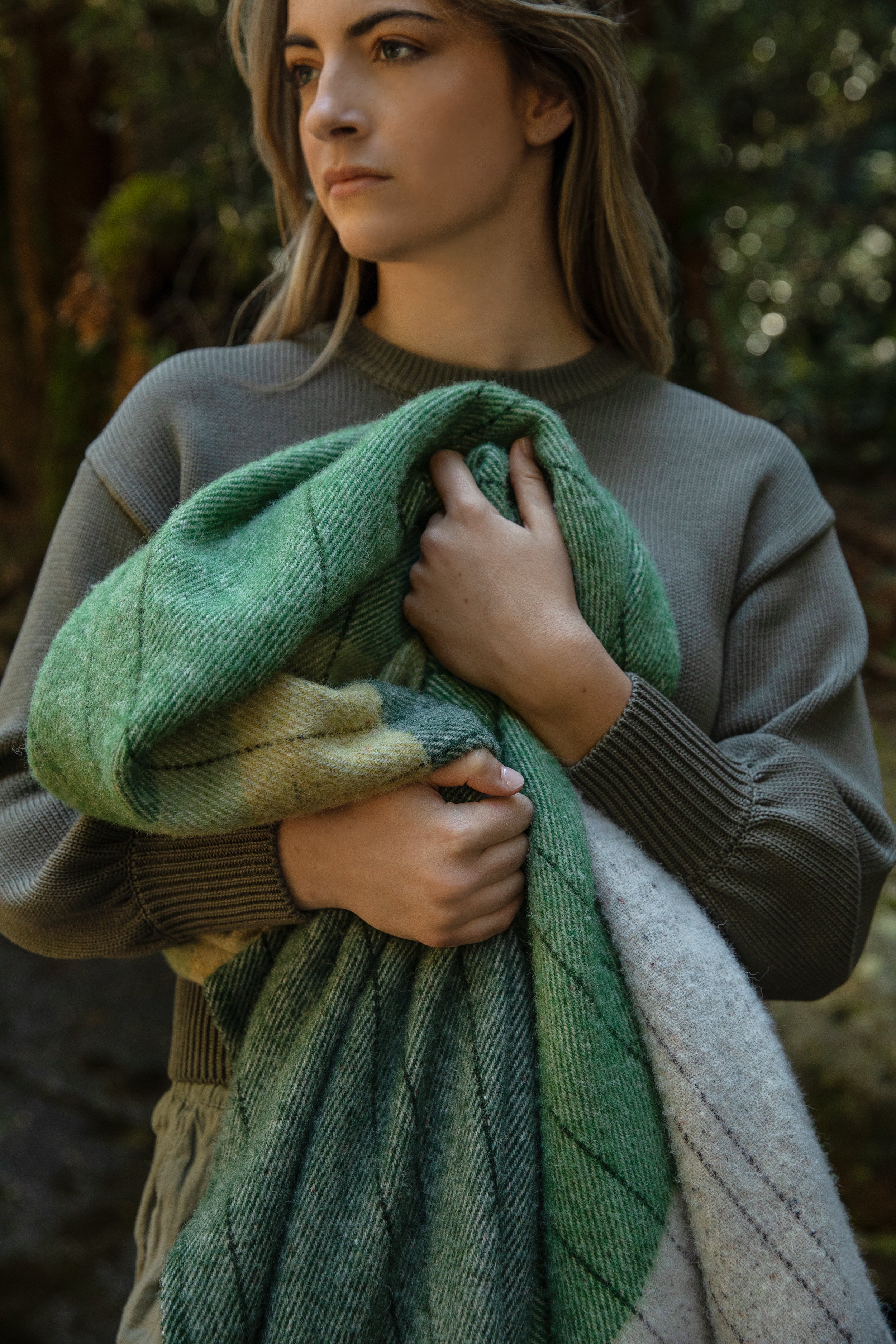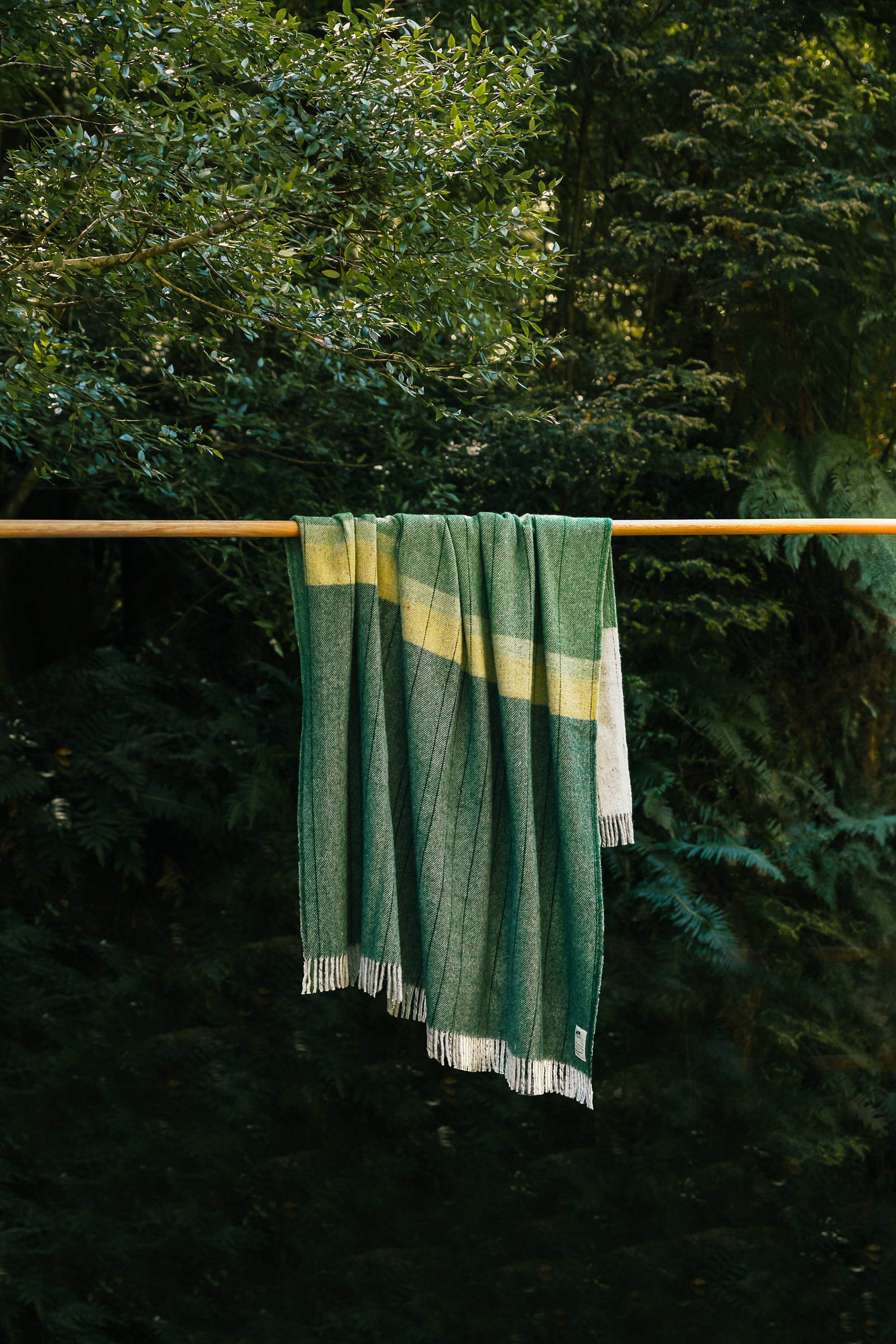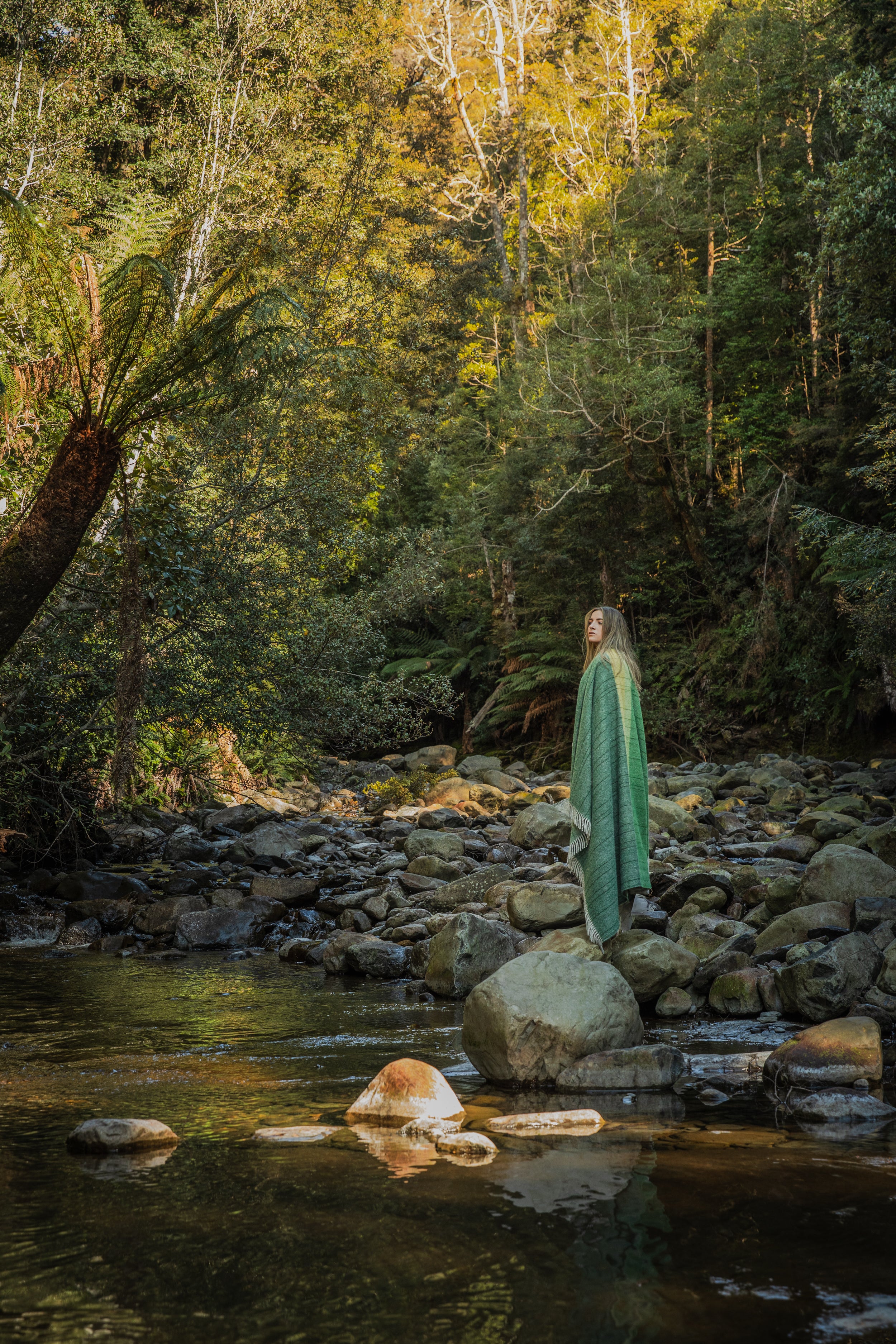 Tarkine Forest
Discover the forgotten wilderness of the largest temperate rainforest in Australia. Imagine its dewy foliage, rich mossy undergrowth and towering green myrtle trees. The Tarkine inspired design's botanical hues and tactile softness offer a sense of calm and
serenity in your habitat.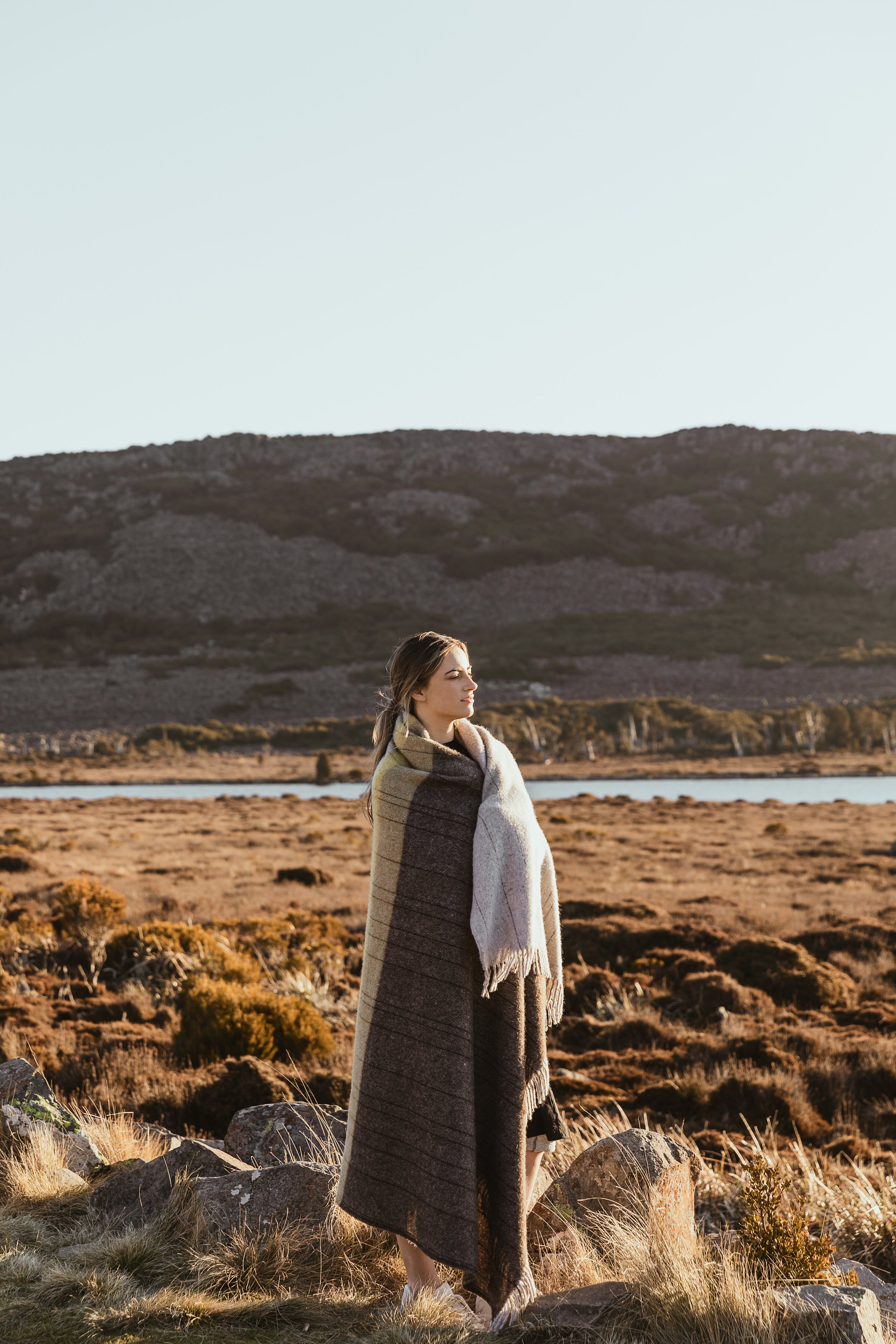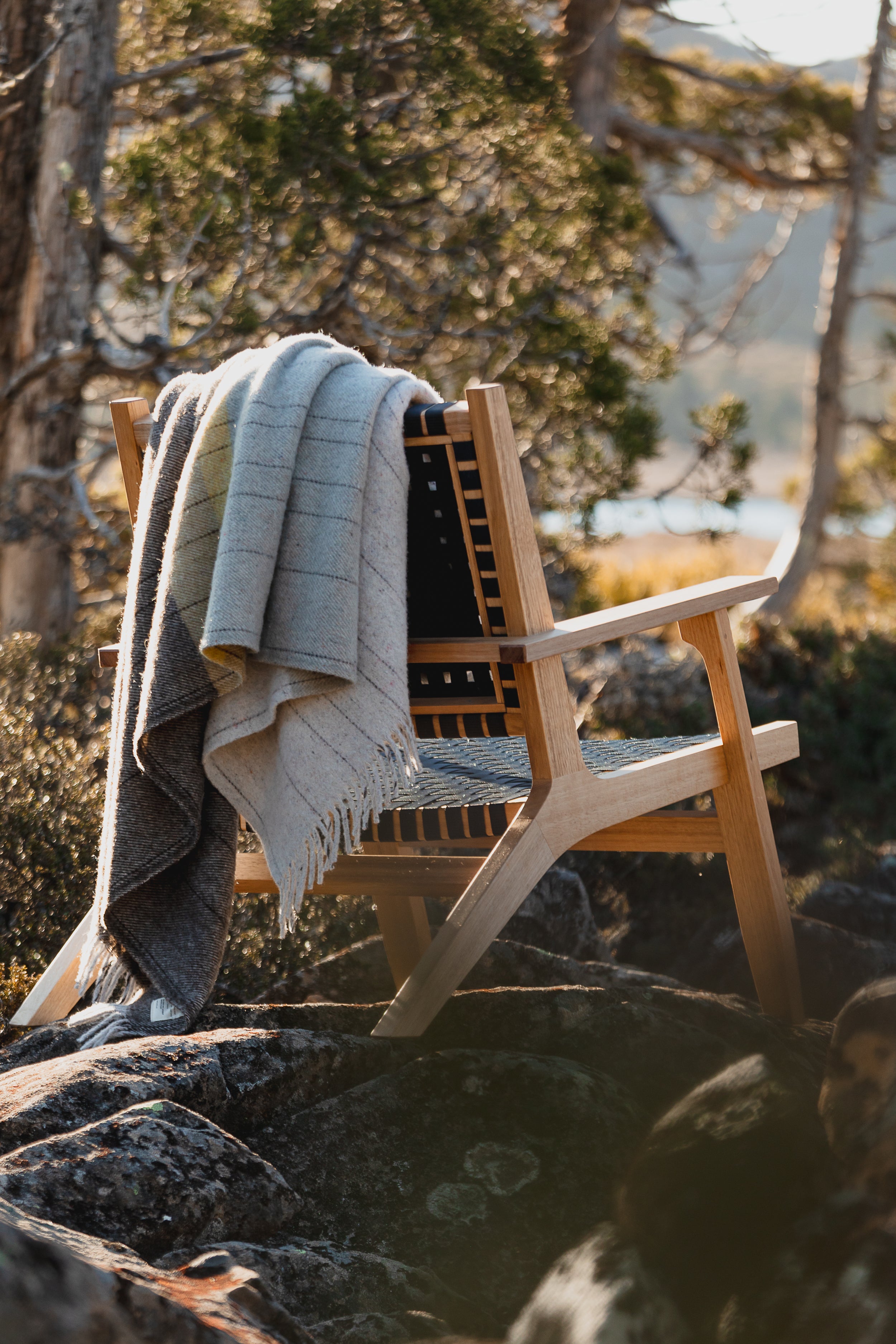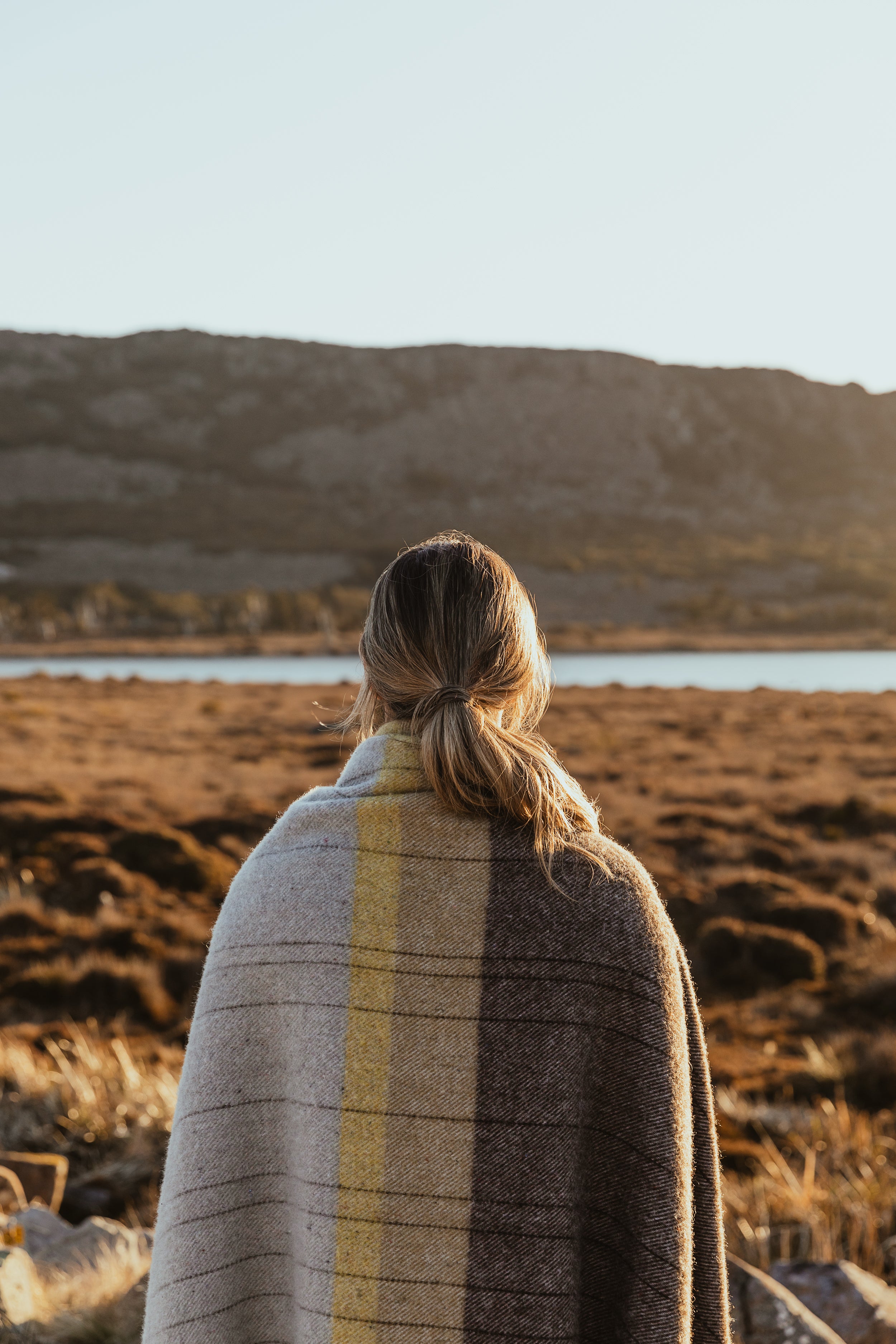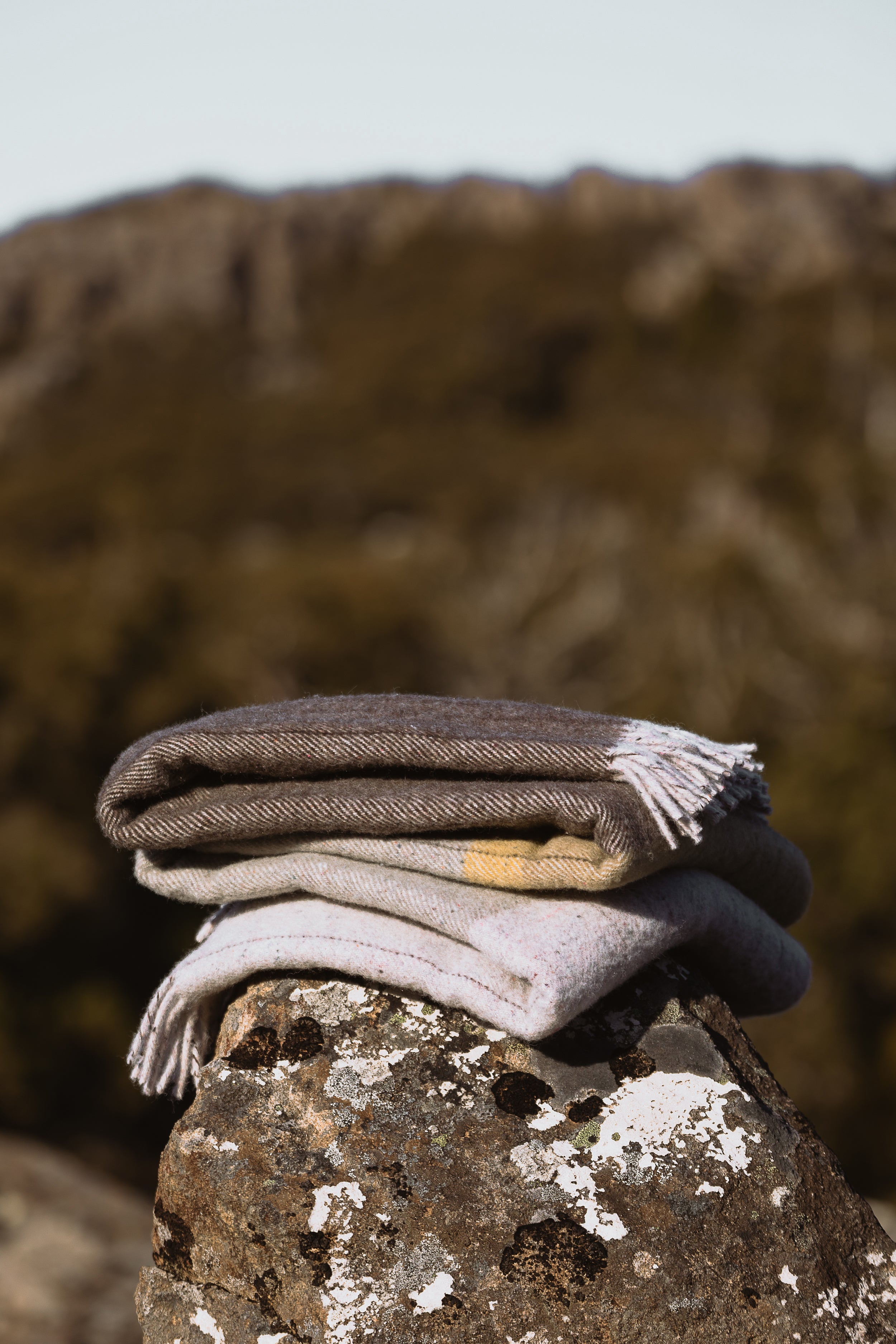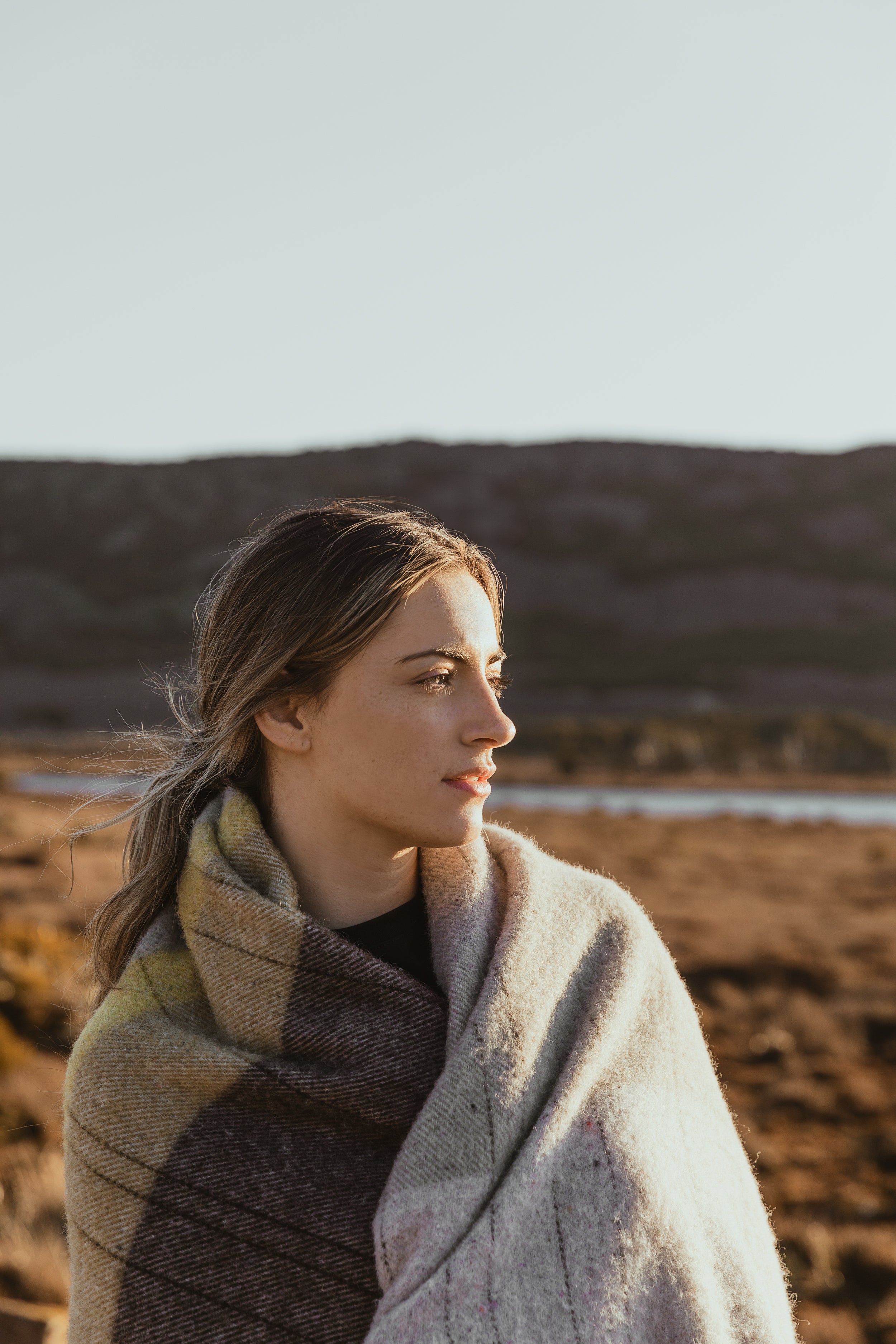 Cradle Mountain
Located in Tasmania's rugged alpine region, this imposing silvery mountain peak is surrounded by abundant moorland vegetation and set against a glacial-carved lake. The Cradle Mountain inspired design is timeless, a future heirloom – made to be enjoyed for generations.
Credits: Outdoor Tasmanian Oak Chair - finished in organic Osmo Oil by Rex Heathcote on loan from Design Tasmania.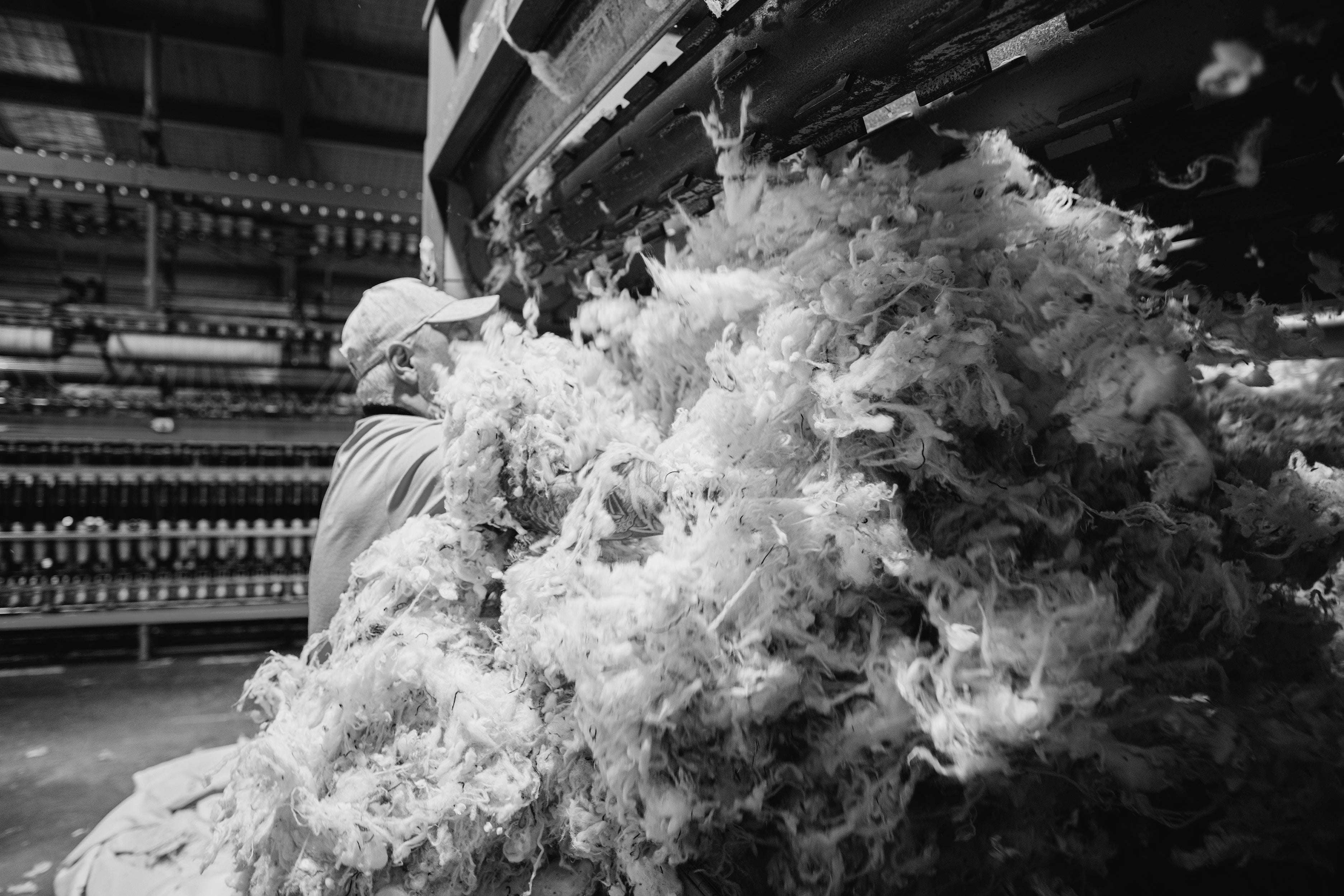 An Australian First In Textile Recycling
The Tasmanian Wilderness Collection exemplifies our commitment to ethical and sustainable manufacturing, with the first closed-loop wool recycling of its kind in Australia. It's a first for the textile industry and a first for you – as we both want, and need, a better, sustainable future. Where else could this be done but in Tasmania, with our connection to world-renowned pure landscapes, our renewable energy infrastructure, our distinctive creative spirit, and our artisan manufacturing heritage.  
Our innovative, industry-leading recycling process saves wool fibres from landfill, and by circulating these materials into new textile products we are preventing waste and maintaining the highest-quality premium wool fibre. Unlike other recycled throws that combine natural and synthetic fibres (for instance, polyester), ours are all-natural new and recycled wool – achieving exceptional, unparalleled softness.

We collect textile offcuts from our weaving process and from previously worn woollen garments, which undergo a transformation into fibres through our specialised fiberisation system, after which they are spun into yarn. We then employ in-house processes to weave, dye and finish these exquisite new throws. 
We recognise the fragility of the environment and with our dedication to making sustainable products you can now style your home beautifully, and purposefully – why compromise on either.
The Tasmanian Wilderness Collection showcases the mastery of our craft – combining traditional weaving techniques with contemporary designs and recycled wool fibres, to create something unique that will last a lifetime."
—  Andrew Monaghan, Production Manager