MADE IN TASMANIA SINCE 1874
Made for now, and for generations
For 150 years, we have been crafting Australia's finest textiles at our historic weaving mill situated on the idyllic banks of Distillery Creek in Launceston. We are the last mill of our kind in Australia and are proud to spin, weave and finish each blanket, throw and scarf here onsite in Tasmania.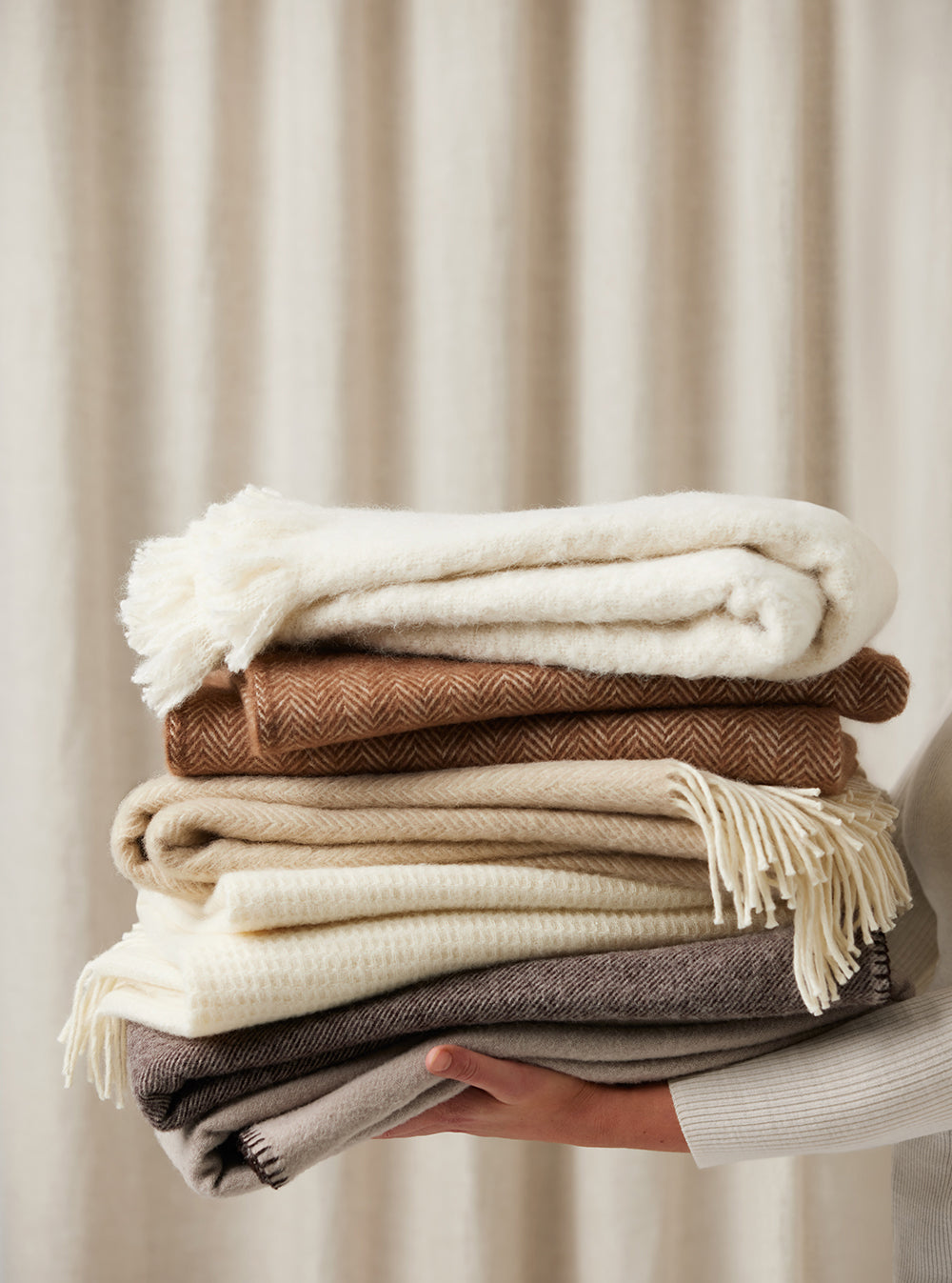 Sustainable Luxury
We weave the threads of tradition and sustainability together, and dedicate ourselves to crafting a future where every piece we create carries the promise of a more sustainable and connected world.
Crafted from 100% natural, soft, Australian fibres our throws are the perfect everyday luxury.
From our hands to yours
Each collection brings beauty and creativity to the mill. With the looms adorned with bright and bold colours, there is a tangible air of excitement and inventiveness throughout our manufacturing space.
Our talented team of artisans are committed to crafting beautiful, sustainable textiles for your home and families.