Waverley Mills Recycled partnered with Nudie Jeans to create the world's first recycled blanket made with recycled jeans!
Both businesses have sustainability at their core and gave life to jeans that could no longer be repaired or adapted by Nudie.
The result is the beautiful Waverley Mills Recycled x Nudie Jeans blanket.
The the blanket is made of post-consumer jeans and recycled Australian wool. Virgin polyester has been added to increase the durability of the yarn. The colour of the throw comes from the jeans!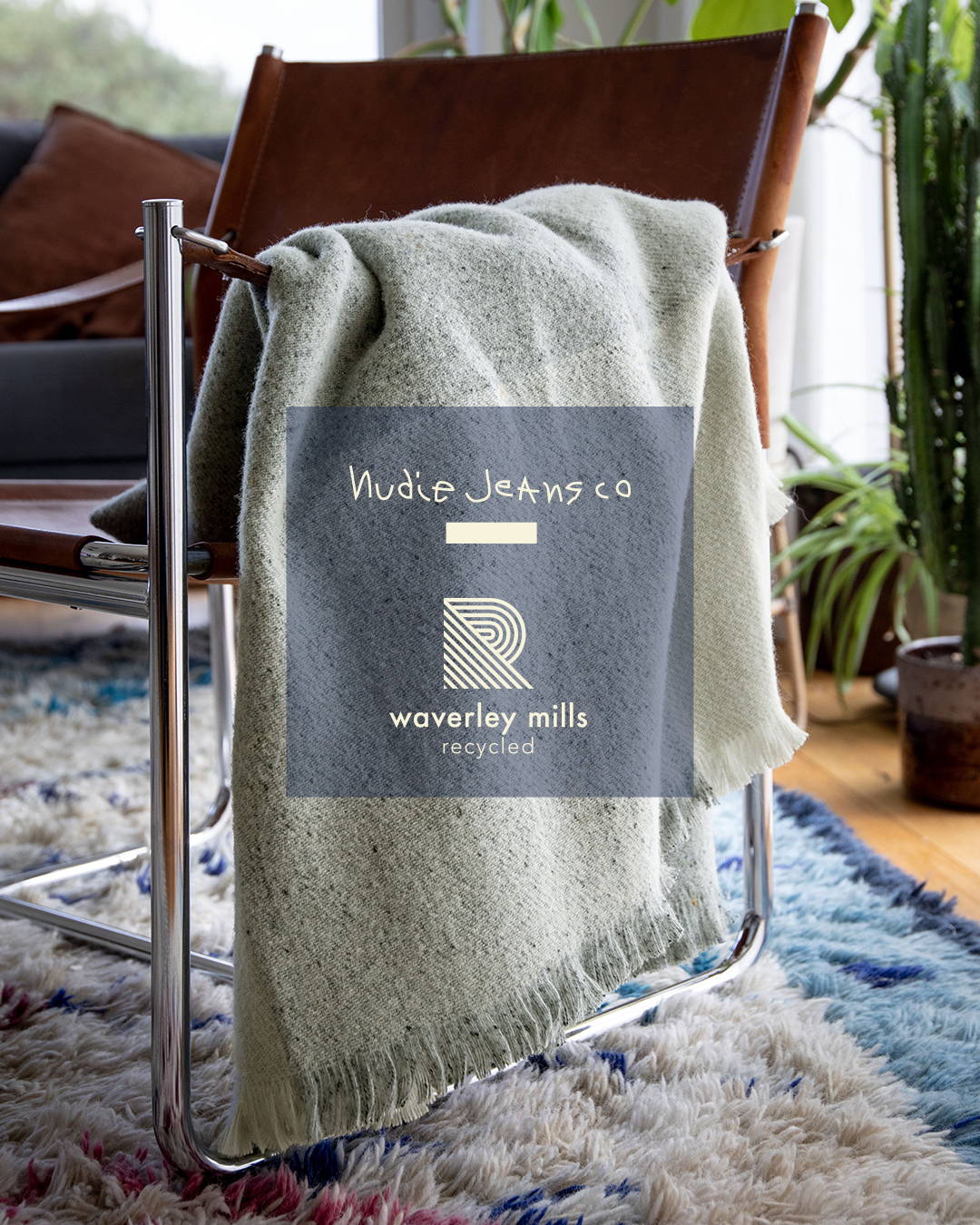 "This was a huge opportunity for us to use jeans that have been handed in from consumers that couldn't be repaired or adapted to the Nudie Jeans Re-use program. Also, a perfect occasion to see if we could collaborate with a local manufacturer to create a closed textile loop in Australia."
— Bryce Alton, CEO Nudie Jeans Australian