Over the past few years, the way we use our homes has evolved. Bedrooms have transformed into cinemas and slumbering places. Lounge rooms have morphed into boutique cafés and hibernation caves. As we seek greater spiritual fulfilment in our lives, we pursue meditative moments and spaces. Designed in collaboration with Australian design team bernabeifreeman, this collection is made to transport you to an introspective place of calm and serenity. Let us help you create the perfect haven—cosy, comfortable and uniquely your own.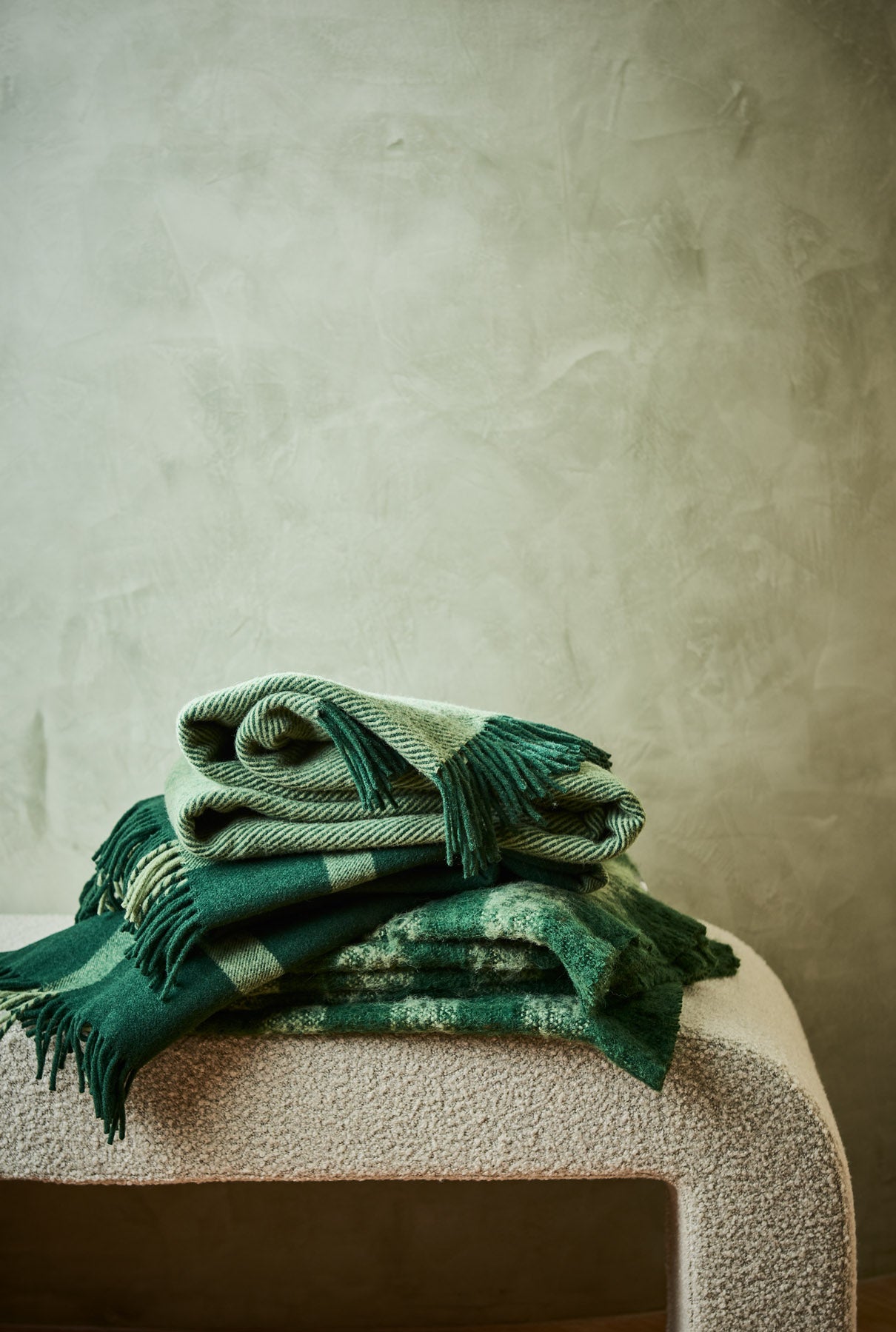 Colour and texture in perfect harmony
Our multifaceted Rare Earth collection creates a meditative mood in your dwelling. Deep winter greens, moody earthy darks and lush jewel tones weave their way through luxurious yet practical Merino wool and Alpaca throws and blankets.
Refined on their own and absolutely swoon-worthy when layered together, Rare Earth's stunning colours perfectly complement the amazing textures of our fibres. Each piece is made with either 100% Australian Merino wool or 100% Alpaca that's both luxurious and sustainable.
"We wanted to create a sense of earthiness and connection to nature, incorporating rich and luxurious colours and textures."
— BERNABEIFREEMAN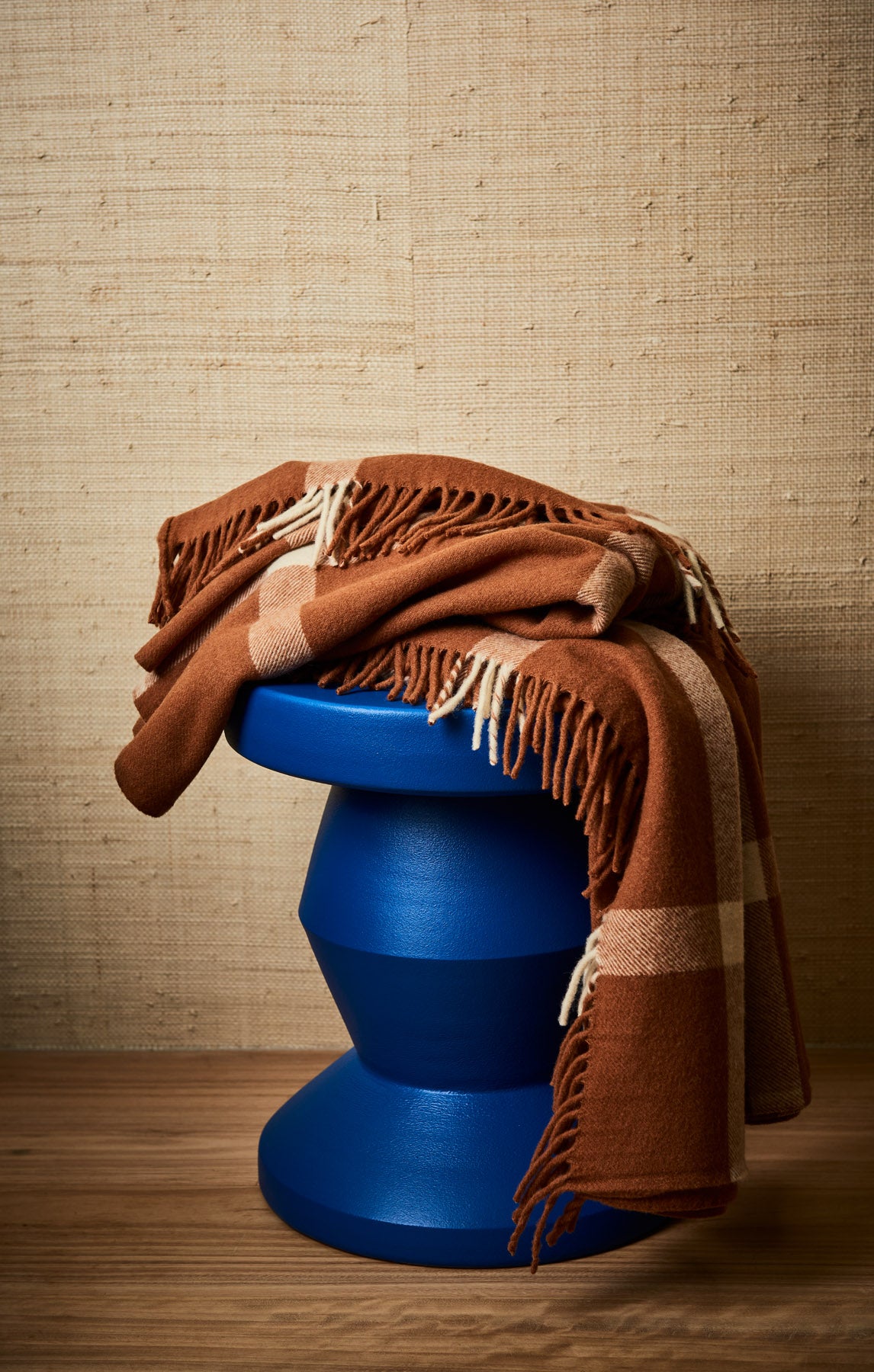 bernabeifreeman + Waverley Mills
At Waverley Mills, we are always thrilled to collaborate with Rina and Kelly of bernabeifreeman, the inventive design duo behind Rare Earth. 
From furniture to textiles, they design mostly for the domestic interior. bernabeifreeman assumes an artisan approach to their work through their considered design process and their combination of traditional crafts and manufacture.
"When designing with Waverley Mills, we always aim to incorporate long-standing blanket traditions and weaving skills, as well as showcasing our beautiful Australian wool. Exploring different textures and fibres was intrinsic to this collection."
They aim to create products with embedded meaning and enhanced materiality, to enrich the relationship the user has with the products they live with. This approach aims to give longevity to their products for a sustainable future.
"We love working with the craftspeople of Waverley, from dying to weaving and finishing. Each different fibre is an opportunity to explore new designs and textures layered with our refined colour palette."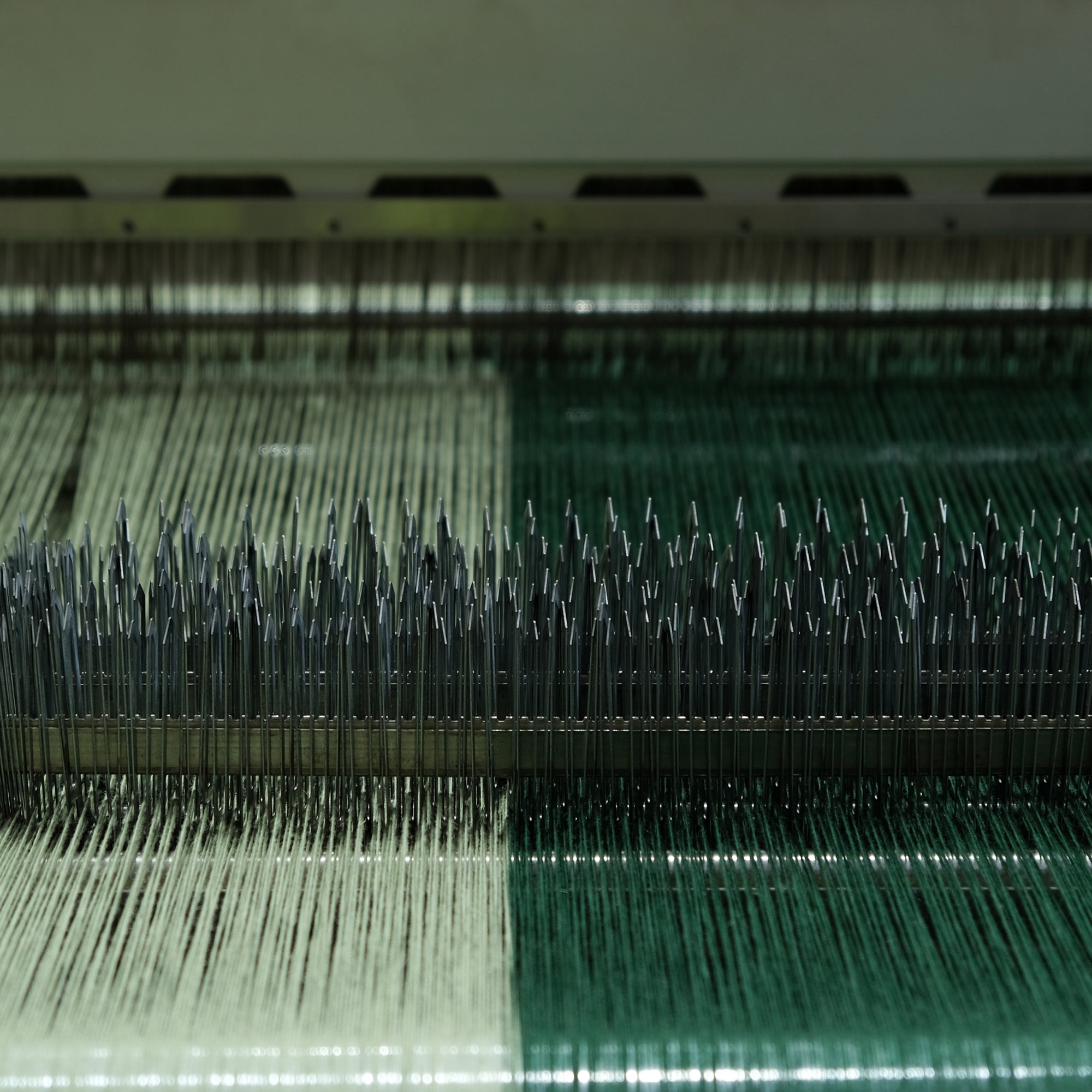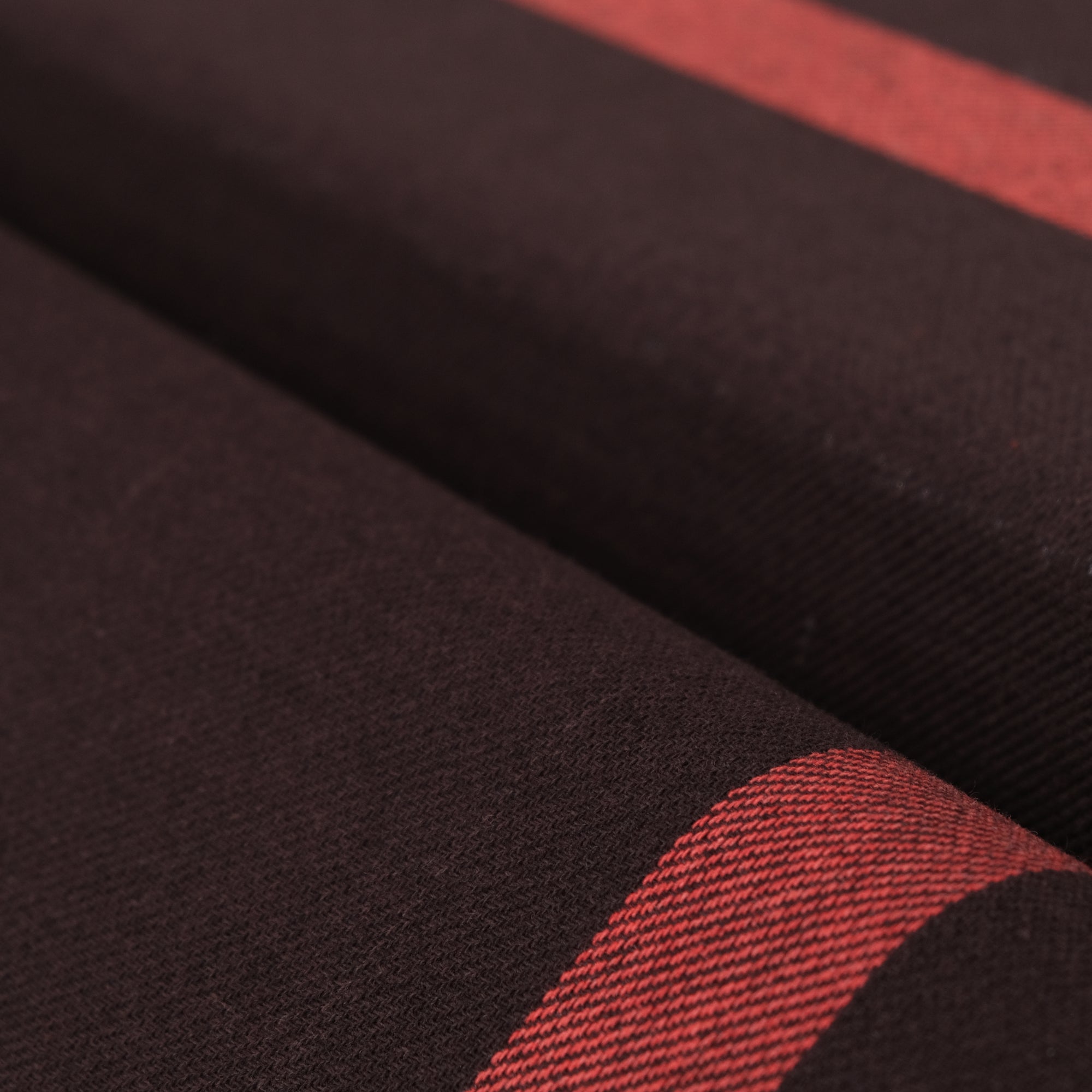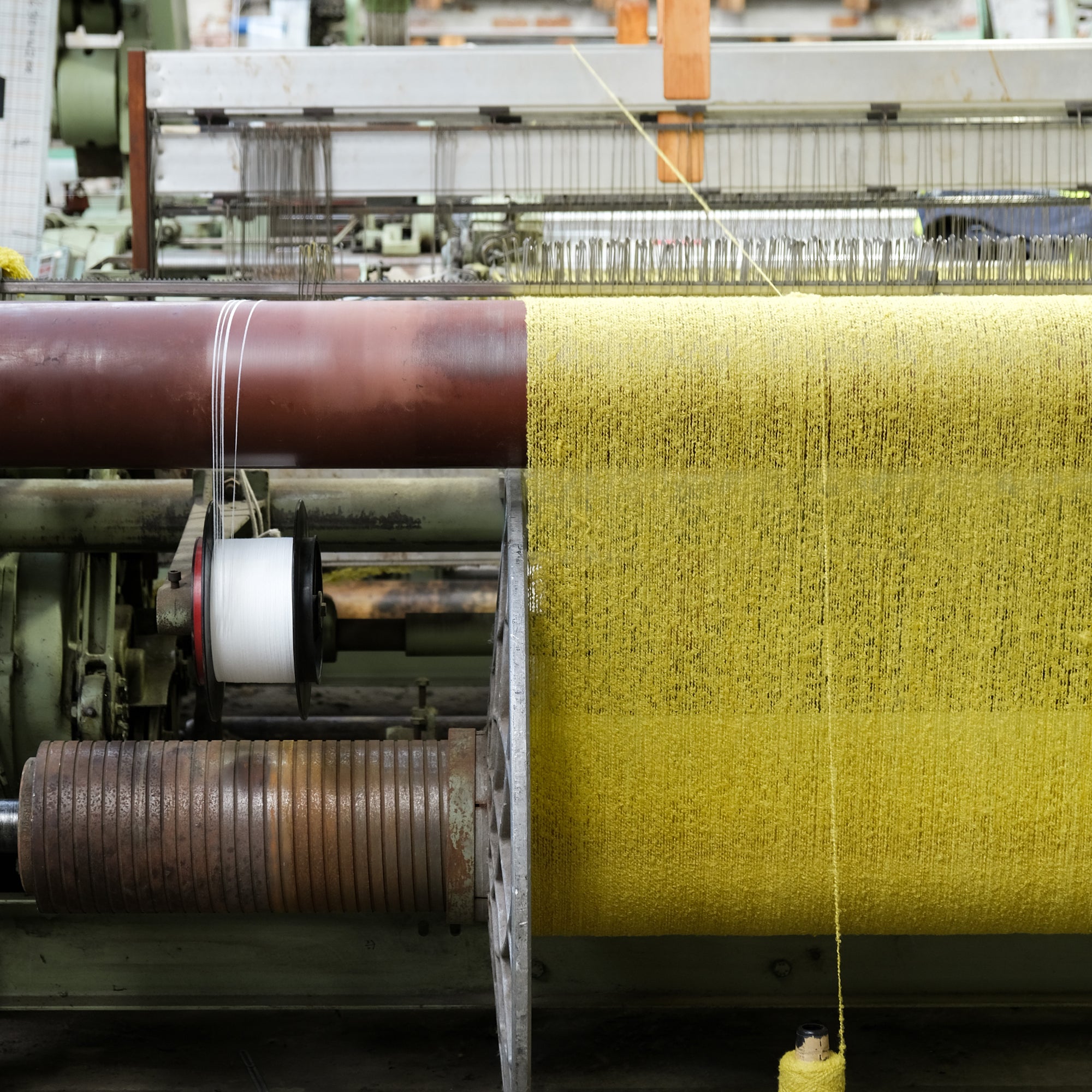 "From a weaving perspective, Rare Earth has really pushed the boundaries. It has been an exciting challenge to produce. There has been an explosion of colour throughout the mill as the looms have worked to their maximum potential. My favourite piece in the range is the Merino Wool Gem Throw in Cobalt. Pattern and colour can really be appreciated in this piece."
— ANDREW MONAGHAN, PRODUCTION MANAGER
We invite you to explore this collection.